Healthy Body, Happy Me week: supporting children right from the start
"Right from the Start" is the theme of this year's Healthy Body, Happy Me week, an annual March campaign run by National Day Nurseries Association (NDNA) to support children's health and wellbeing.
The week highlights the essential building blocks for children's development and focusses on a different area each day to ensure practitioners are equipped with the knowledge and inspiration to encourage children to flourish, be happy and fulfil their full potential.
Each day will explain the theory and science behind the theme and how it contributes towards children's development. Then there will be a range of age appropriate fun activities for both nurseries and parents to take part in with the children.
Purnima Tanuku OBE, Chief Executive of National Day Nurseries Association (NDNA) said: "We have been running Healthy Body, Happy Me for a number of years now and it's a week everyone in the sector looks forward to.
"We hope as many nurseries will take part as possible and download the wonderful free resources our early years experts have created to support practitioners to give their children the best start.
"This year instead of looking at one aspect of health and wellbeing, we are focussing on developing and strengthening the essential foundations to enable children to grow strong in all aspects of their lives.
"We hope nurseries across the UK get involved. Why not invite your local MP to see the inspirational good work you are doing and take part in some of the activities? We are looking forward to sharing your photos and video on our social media accounts."
Healthy Body, Happy Me runs from Monday 21 March and includes:
Movement Monday – physical activity not only keeps our bodies healthy but also promotes formation of grey matter in the brain which regulates our emotions and stores memories – activities include creating an obstacle course, parachute play and agility games
Talking Tuesday – communication skills are crucial to a child's life chances –– activities include paper bag puppets, talking tub and story cubes
Wondrous Wednesday – curiosity is essential to create our future scientists, technicians, engineers, and inventors – activities include bubble play, building a sensory den and frozen rescue (objects frozen in ice)
Thrive Outside Thursday – time in the great outdoors can build on children's independence skills, promote their gross motor skills and risk management –  activities include outdoor aerobics,  beach play and drawing tree
Friendship Friday – when we feel as though we belong, we have increased feelings of happiness and our overall well-being is better – activities include making a mural, team challenges and acts of kindness.
Download your Healthy Body, Happy Me resources here
England
Scotland
UK
Wales
Healthy Body Happy Me
Similar Articles
Most Scottish childcare providers getting raw deal from councils
The vast majority of local authorities are paying private providers a smaller proportion of their…
Read more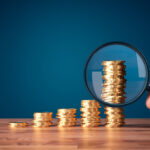 Funding rates 2024-25: Average rate increase lower than wages rise
The Government has announced the funding rates from April 2024-25 and also set out its…
Read more