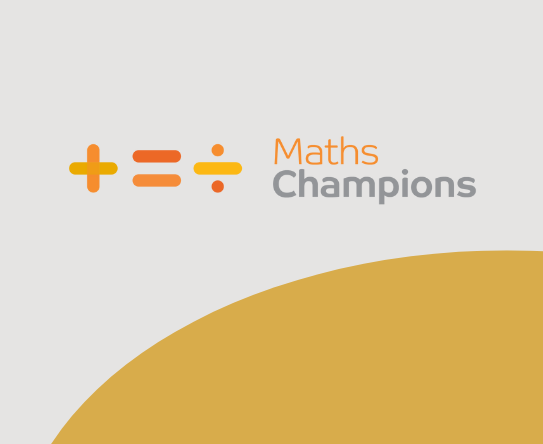 Early Years maths programme boosts child development by three months
A National Day Nurseries Association (NDNA) professional development programme aimed at increasing practitioner skills, knowledge, awareness and confidence in supporting early mathematics has been proved to boost young children's maths skills by three months.
A project evaluation report published by the Education Endowment Foundation (EEF) alongside a team from the Universities of York and Durham found evidence that the Maths Champions programme has improved young children's maths and language development.
Through a randomised control trial, the study showed that children made on average three months' additional progress in maths and language development compared to children who had not taken part in the programme. There was also some evidence to suggest that children from disadvantaged backgrounds made on average up to six months' additional progress in maths and language development.
Maths Champions has received the highest possible security rating from the EEF for confidence they can have in the findings. It also received the lowest rating for cost with the report finding it costs £7 per child per year.
The additional progress was made within the evaluation period of seven to eight months, making a difference to children's outcomes that could stay with them throughout their school-aged education.
Purnima Tanuku OBE, Chief Executive of National Day Nurseries Association (NDNA), said:
"We are delighted by the outcomes of this evaluation of our Maths Champions programme. Research shows that children's mathematical learning in early years makes a difference to the whole of their lives.
"The findings that this programme leads to three month's additional progress for children in less than a year, is a significant impact for a child aged three or four.
"Ensuring confidence with maths early on can make a significant difference, especially for disadvantaged children's lives. The evaluation shows some evidence of an even greater impact for those children, helping to close the attainment gap.
"Maths Champions has been shown to be a low-cost but highly effective way of giving children professional, targeted support. This supports early years practitioners to give children the play based experiences they need across a range of mathematical concepts.
"The message is very clear: give children the support they need as early as possible to give them the best possible start in life."
Participating nurseries nominate a Maths Champion and a Deputy Maths Champion who lead the programme; supporting, inspiring and motivating staff within their setting. A nine-step programme is accessible across 12 months including one-to-one support sessions from NDNA, bespoke online training courses, coaching, an observational assessment tool and play-based activities.
Two of the three courses have been written and developed by early years maths expert Dr Sue Gifford and focus on supporting children's mathematical development. Key messages are delivered by Dr Gifford in videos within the programme resources and provide effective bite-sized training for all practitioners in the setting.
Professor Becky Francis CBE, Chief Executive of the Education Endowment Foundation (EEF), said:
"Today's findings are hugely significant, giving early years educators a much needed, proven, cost-effective programme to consider when looking to make changes to their early numeracy provision.  
"Programmes like Maths Champions have the power to help us leverage this critical period in children's development, using it to make sure that they build the foundations they need to achieve their potential." 
A total of 134 early years settings took part in the trial which included over 1,300 children.  The study ran from October 2021 to June 2022 in Private, voluntary, independent and school-based nursery settings.
Maths Champion practitioners reported improved confidence to support children with maths skills.  Three of the participating nurseries said:
"The Maths Champion programme has allowed us to reflect and improve our staff confidence in delivering Maths in the nursery by improving our learning environment for mathematics.  The Maths Champions programme will ensure that our children go into formal education with the fundamental skills in mathematics to support their ongoing learning and development." Wisbech Day Nursery
"This programme has been easy to follow. It has improved staff confidence with maths and has had a positive effect on children.
It has made us all step back and look at where we were with maths and make some positive changes to our daily routines and classroom practice." Thornton Primary School
"We are so delighted with the outcomes for not just those children directly involved in the assessments but for all children in the setting during the programme and since!".  Nicky Sanford Marcham pre-school.
Find out more about the Maths Champions programme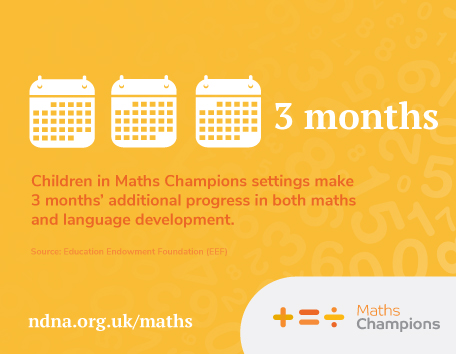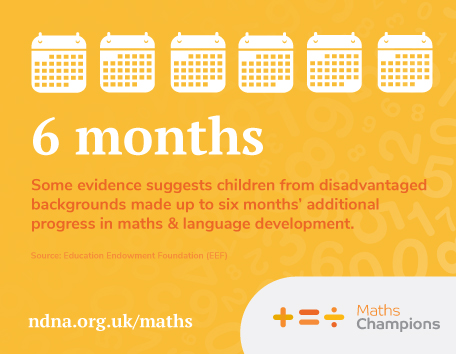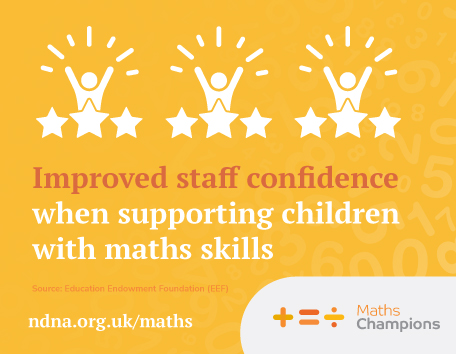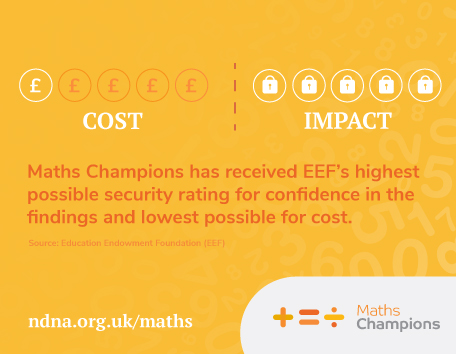 Similar Articles
Most Scottish childcare providers getting raw deal from councils
The vast majority of local authorities are paying private providers a smaller proportion of their…
Read more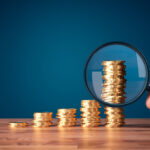 Funding rates 2024-25: Average rate increase lower than wages rise
The Government has announced the funding rates from April 2024-25 and also set out its…
Read more