Nurseries aren't just childcare.
Did you know a high quality nursery can put children three months ahead? We know that nurseries and the early years workforce have an impact that lasts a lifetime. We're here to shout loud and proud about the incredible difference nurseries and the early years workforce make and give thanks to those who give so much to the futures of children.
Our #firstfiveyearscount campaign has launched to celebrate the early years sector and all they do to make the first five years of a child's life count.
We are striving to:
increase understanding of the importance of early childhood education
better the perception of the early years workforce as educators of young children 0-5
address the recruitment and retention crisis
boost the positive feedback the workforce receives about their work
support the uptake of early years places within settings.
Join us and sign up to be a campaign supporter below.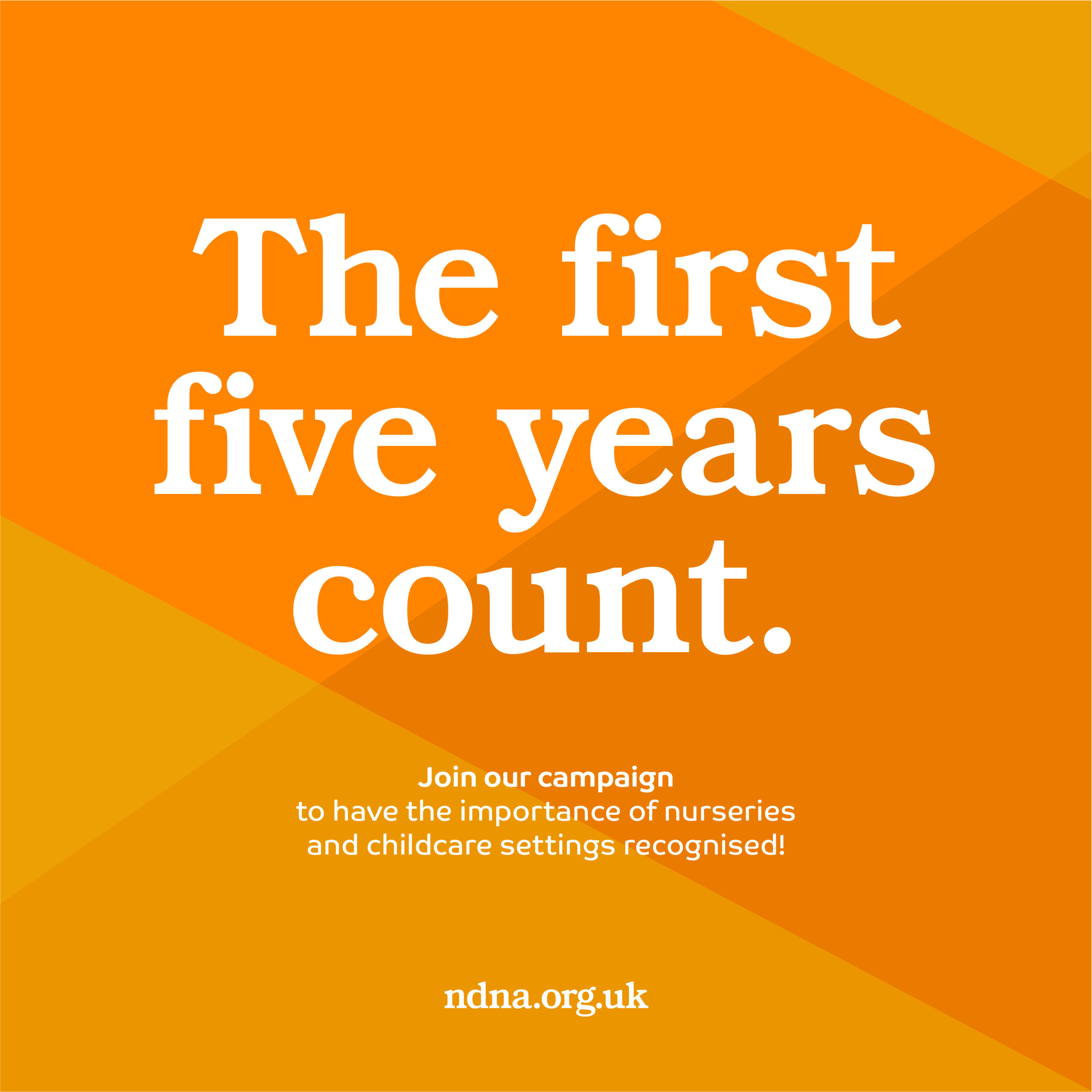 Why do the #firstfiveyearscount?
We know early years professionals understand how crucial the first five years are to the development and well-being of our youngest children. We're reaching out to parents, carers, MPs, decision makers, employers and other educators to encourage everyone to understand how education in the first five years impacts a child's future.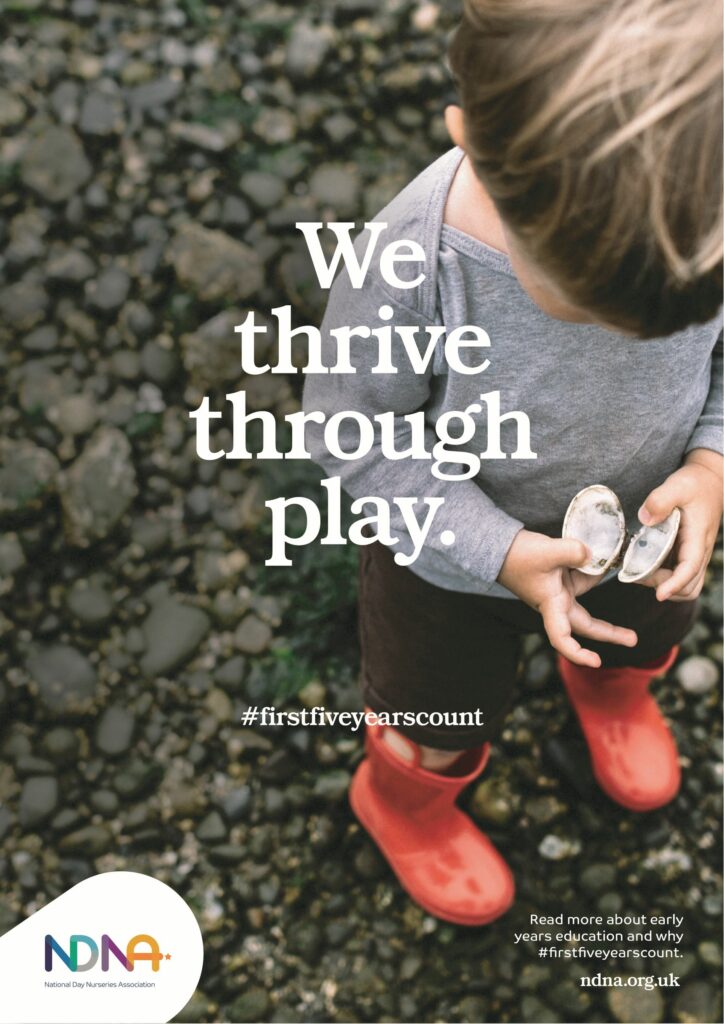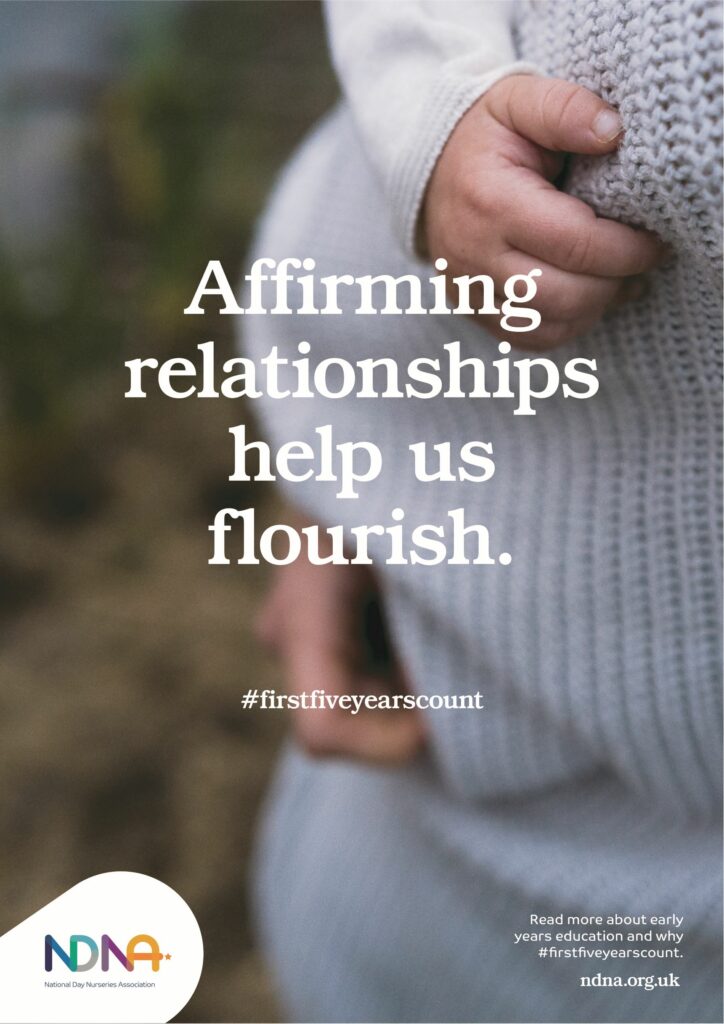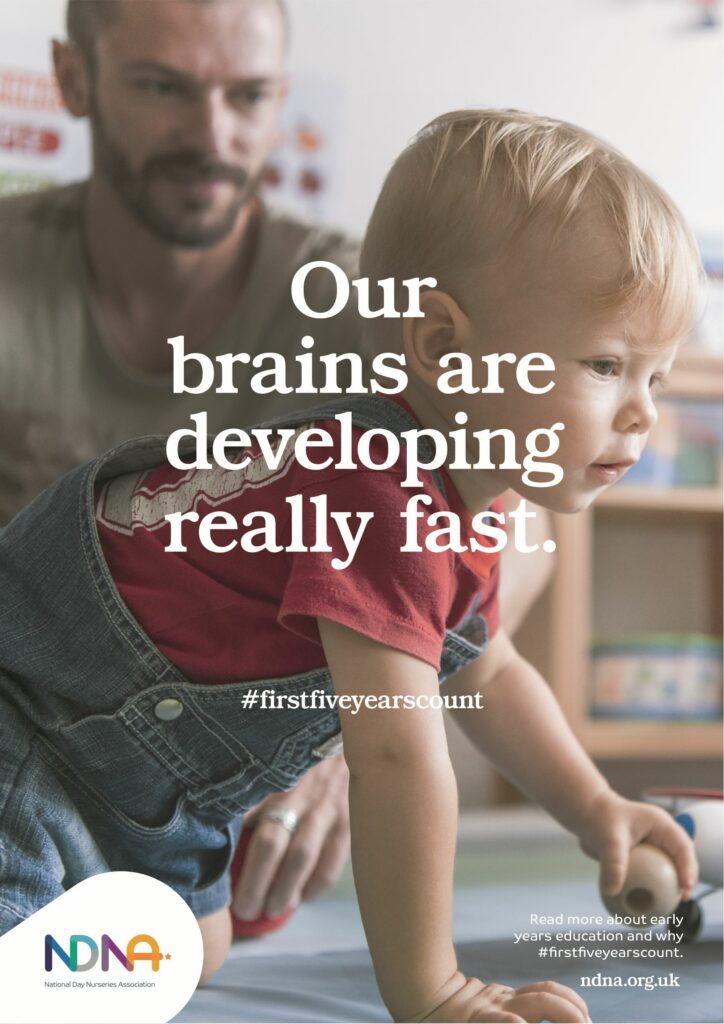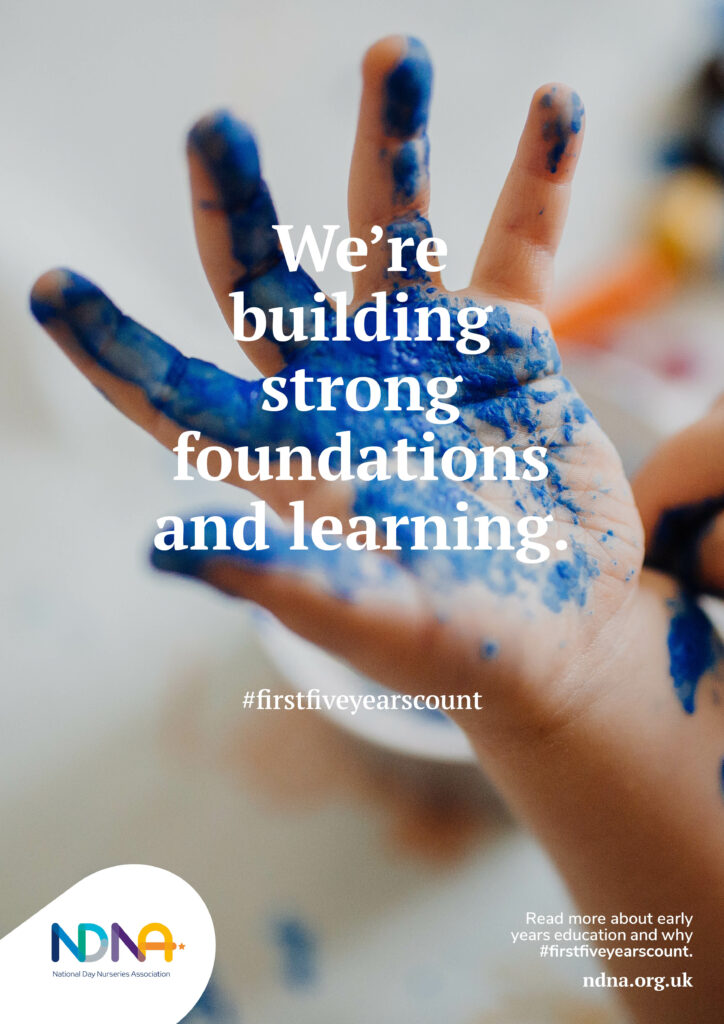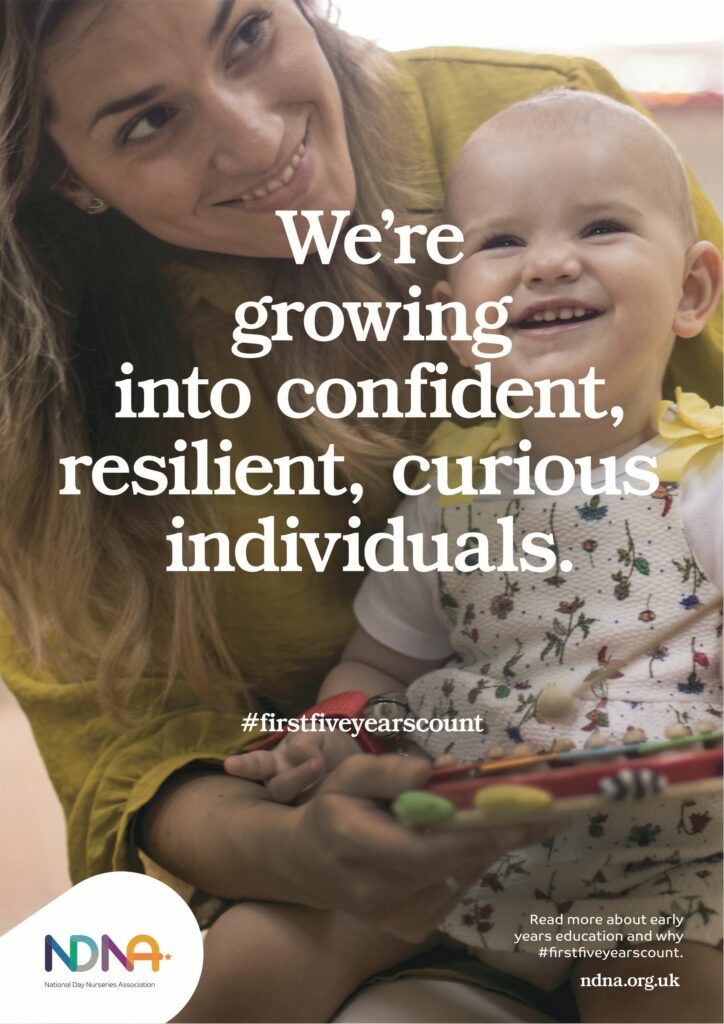 Download your campaign supporter logo
Working together to share the message
We need nurseries, early years settings, educators, parents, carers, decision-makers and anyone who supports #firstfiveyearscount to download the campaign logo to create a unified voice, advocating the value of early years education and care.
Show your support for the workforce and our valued sector by:
Adding this to your website
Including this in your email signatures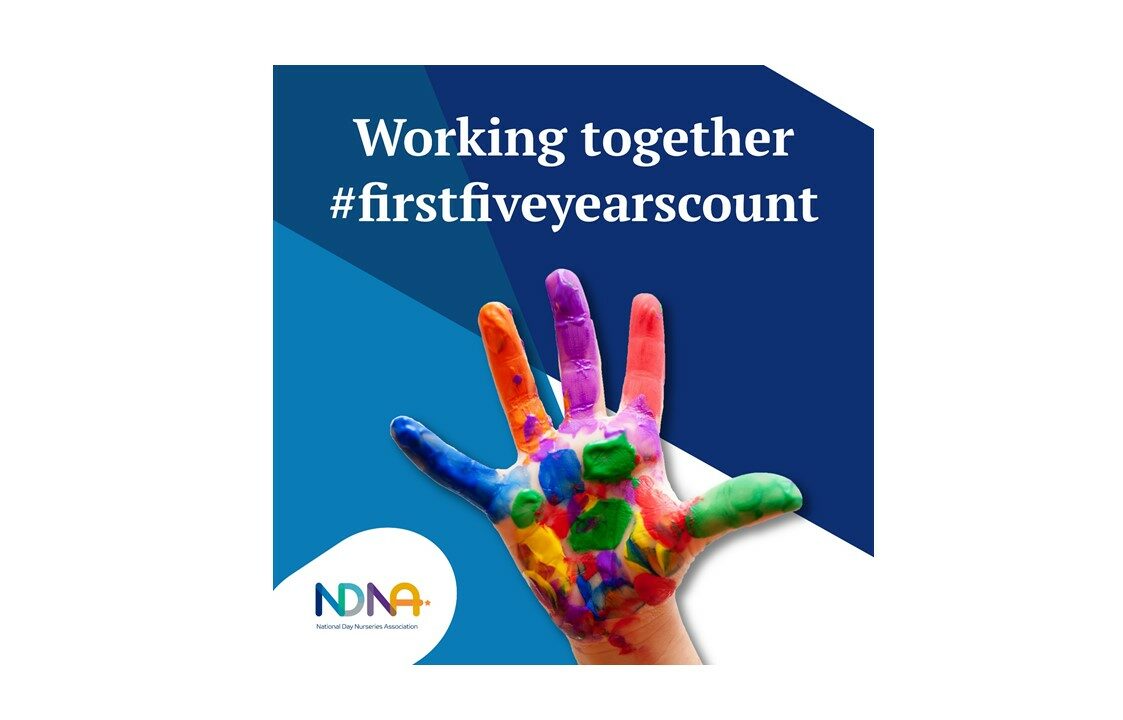 Download your social media toolkit
Share #firstfiveyearscount on your channels
We need you to help share the messaging so together, we can reach more people, change as many perceptions and encourage others to consider a career in our amazing sector.
Sharing the graphics on your social media channels is a great way to encourage others to understand the value of early years and our hard working workforce.
Facebook, Twitter, Instagram and LinkedIn are social media platforms which help spread the word to large audiences quickly. Simply create a post and attach a graphic with the hashtag #firstfiveyearscount. Don't forget to tag NDNA!
Facebook: National Day Nurseries Association (NDNA)
Twitter: @NDNAtalk
Instagram: @ndnatalk
Linkedin: National Day Nurseries Association (NDNA)
Download the shareable materials below.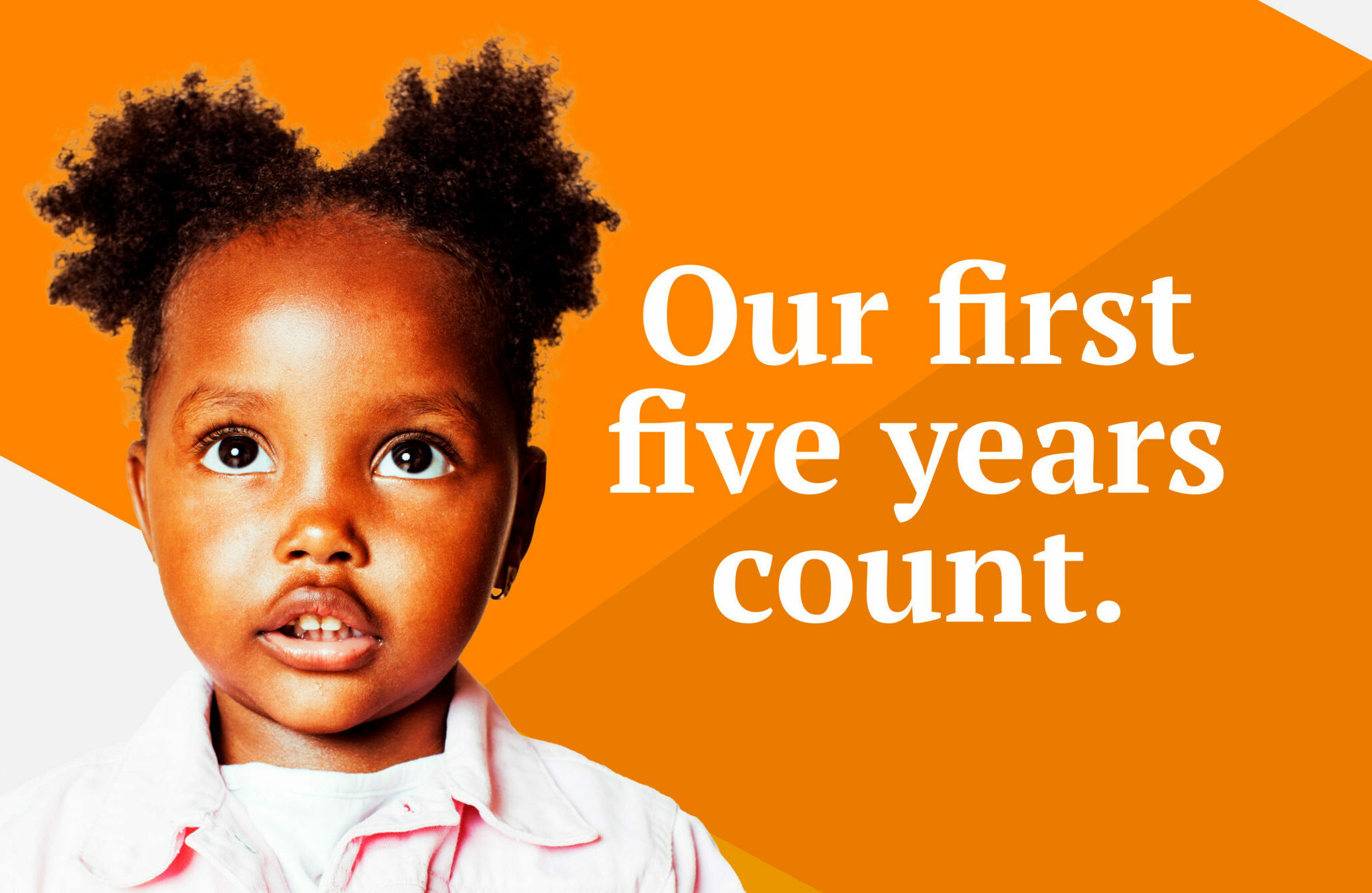 Facebook/Twitter/LinkedIn
Social media covers
Instagram
Download email toolkit
Include #firstfiveyearscount imagery in your emails to share the message.
Do you communicate with customers through email or if you're a nursery, through a nursery management software system?
Include some campaign imagery in a newsletter to show them why the #firstfiveyearscount.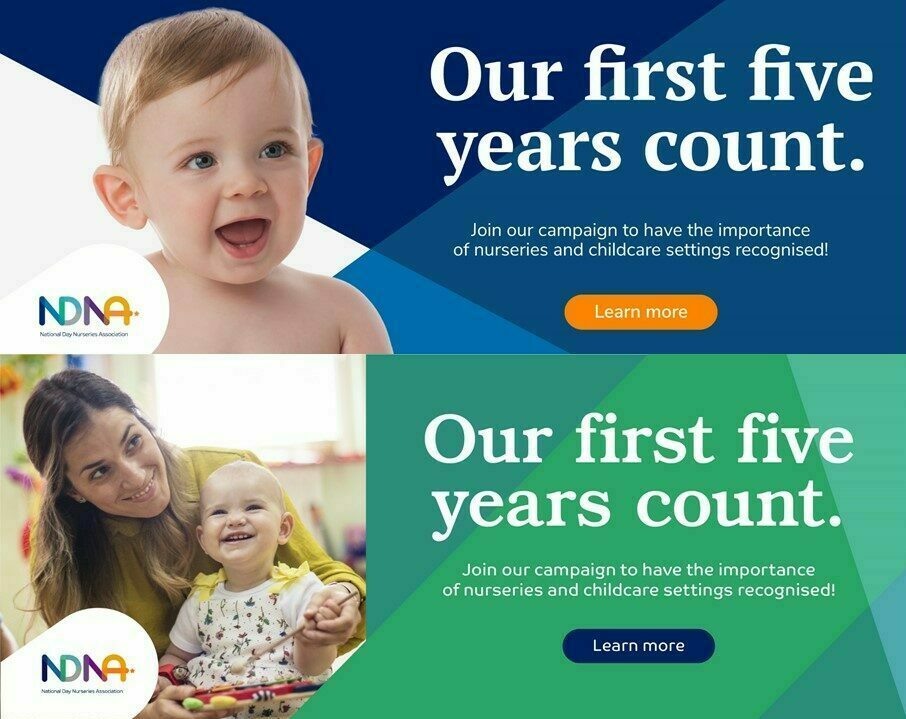 Get crafty
The five-point pinwheel represents the first five years of a child's life. Simply print, make and share with us on our social channels!
Important: Activities with children must always be risk assessed, including for allergies and choking. Children must always have adequate supervision. Resources and materials must always be appropriate for children's age and stage of development.
Our practitioners instil wonder, curiosity and a lifelong desire to learn which is so important for all children to thrive and reach their full potential. They offer them memorable learning opportunities which open up a world of possibilities.

Purnima Tanuku OBE, Chief Executive of NDNA