Download your campaign supporter logo
Working together to share the message
We need nurseries, early years settings, educators, parents, carers, decision-makers and anyone who supports #firstfiveyearscount to download the campaign logo to create a unified voice, advocating the value of early years education and care.
Show your support for the workforce and our valued sector by:
Adding this to your website
Including this in your email signatures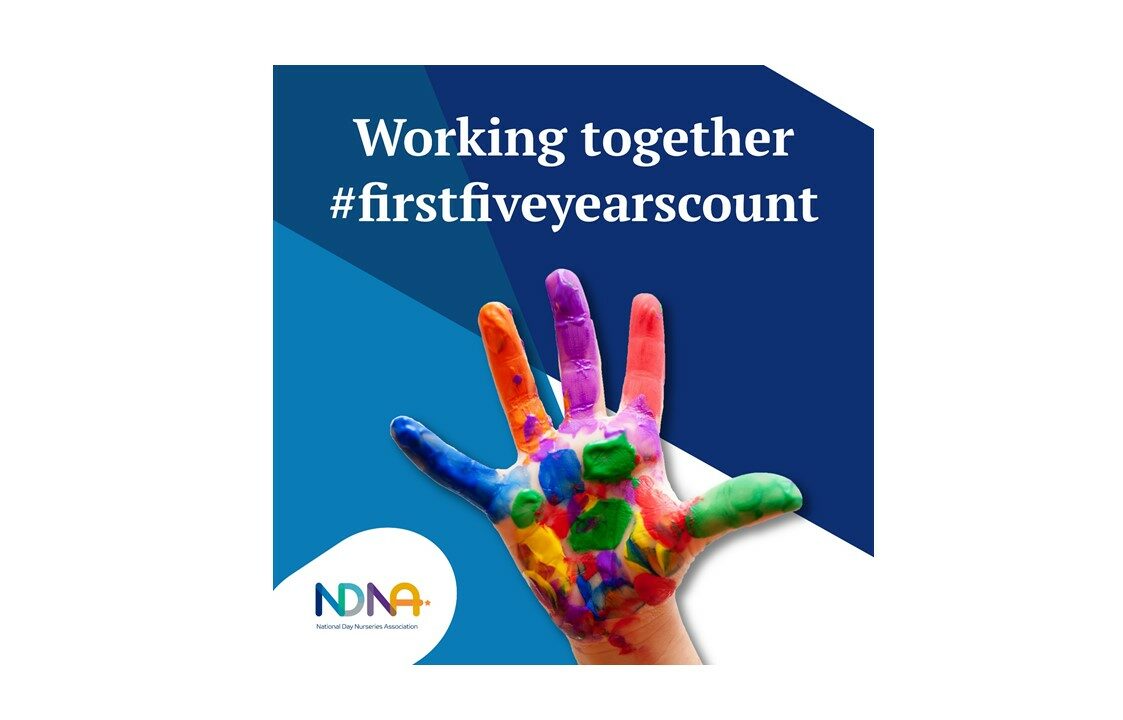 Download your social media toolkit
Share #firstfiveyearscount on your channels
We need you to help share the messaging so together, we can reach more people, change as many perceptions and encourage others to consider a career in our amazing sector.
Sharing the graphics on your social media channels is a great way to encourage others to understand the value of early years and our hard working workforce.
Facebook, Twitter, Instagram and LinkedIn are social media platforms which help spread the word to large audiences quickly. Simply create a post and attach a graphic with the hashtag #firstfiveyearscount. Don't forget to tag NDNA!
Facebook: National Day Nurseries Association (NDNA)
Twitter: @NDNAtalk
Instagram: @ndnatalk
Linkedin: National Day Nurseries Association (NDNA)
Download the shareable materials below.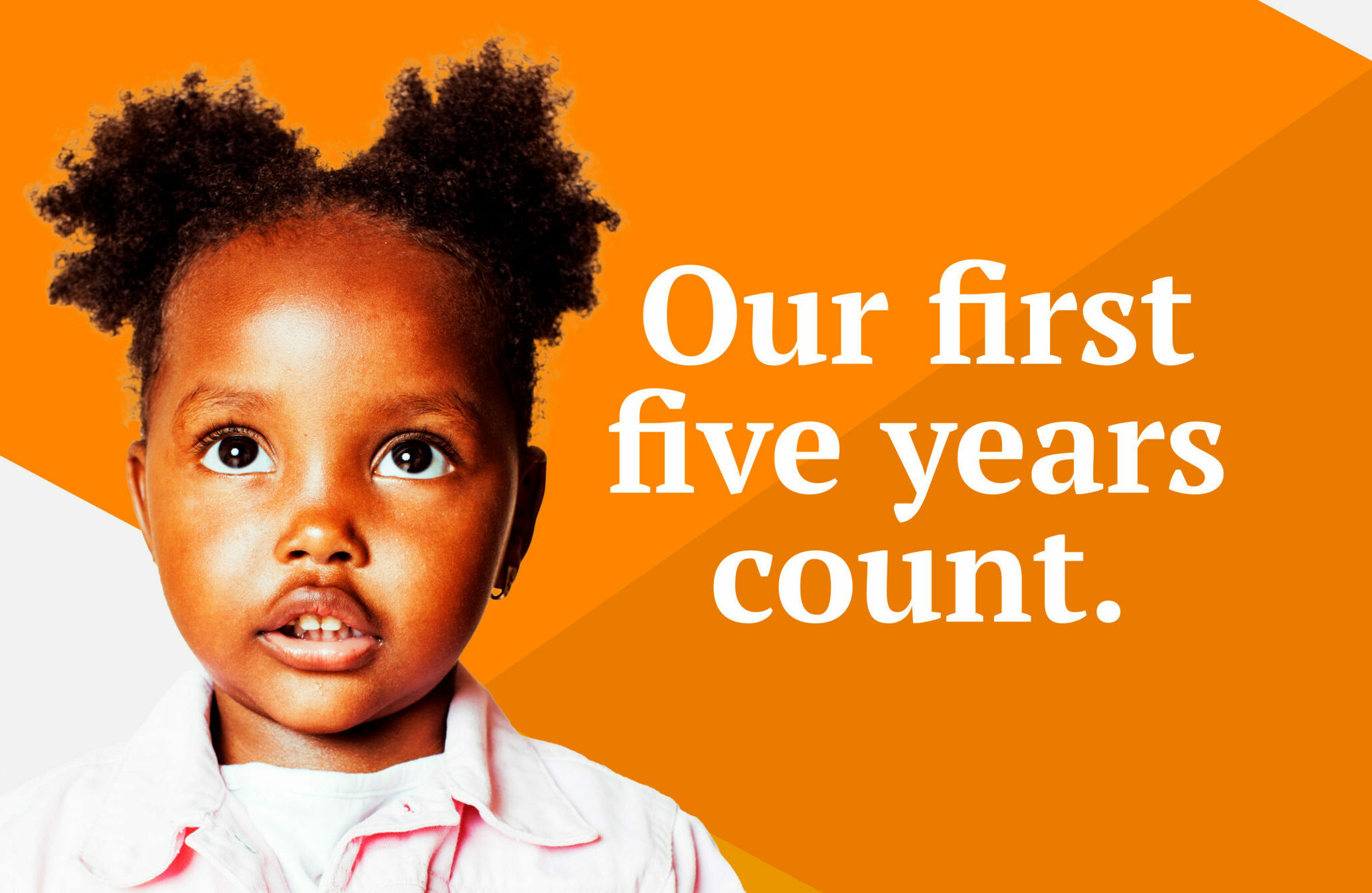 Download email toolkit
Include #Firstfiveyearscount imagery in your emails to share the message.
Do you communicate with customers through email or if you're a nursery, through a nursery management software system?
Include some campaign imagery in a newsletter to show them why the #Firstfiveyearscount.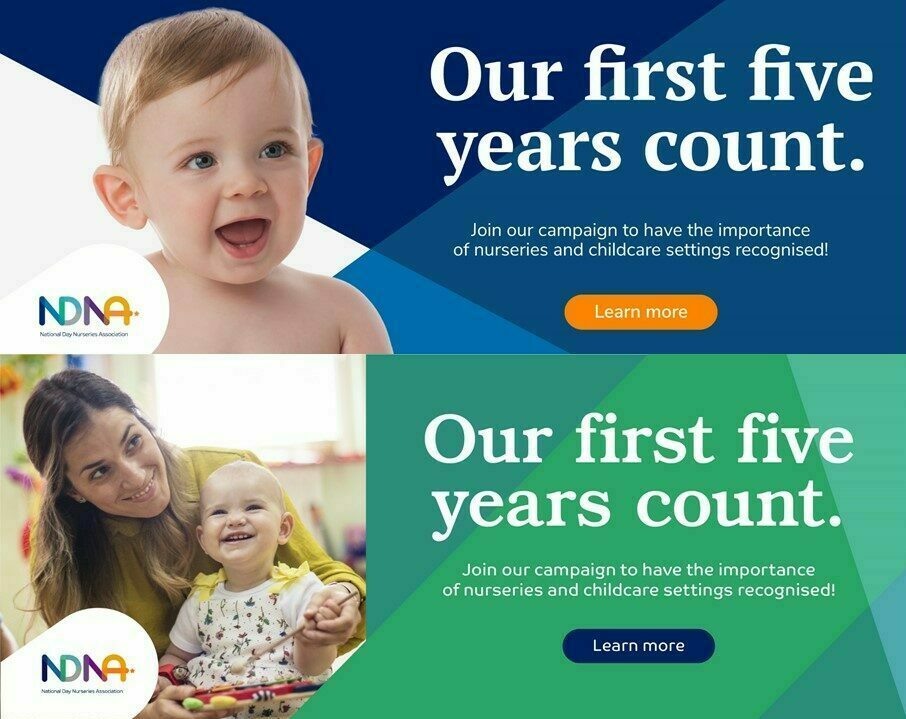 Get crafty
The five-point pinwheel represents the first five years of a child's life. Simply print, make and share with us on our social channels!
Important: Activities with children must always be risk assessed, including for allergies and choking. Children must always have adequate supervision. Resources and materials must always be appropriate for children's age and stage of development.