Early Years Employer Toolkit
Download our Early Years Employer Toolkits below.
Within these toolkits, we have equipped you with a range of useful information and resources to help maximise recruitment and support you in finding the right candidates for early years settings to thrive.
More early years recruitment support
Young People Engagement Toolkit
Recruitment is getting tougher across the early years sector and the need for more team members is rising.
As we expand on our #firstfiveyearscounts campaign and work towards addressing the recruitment and retention crisis, NDNA are equipping you with information and resources to help support you in attracting young people to start their career in the early years sector.
View your toolkit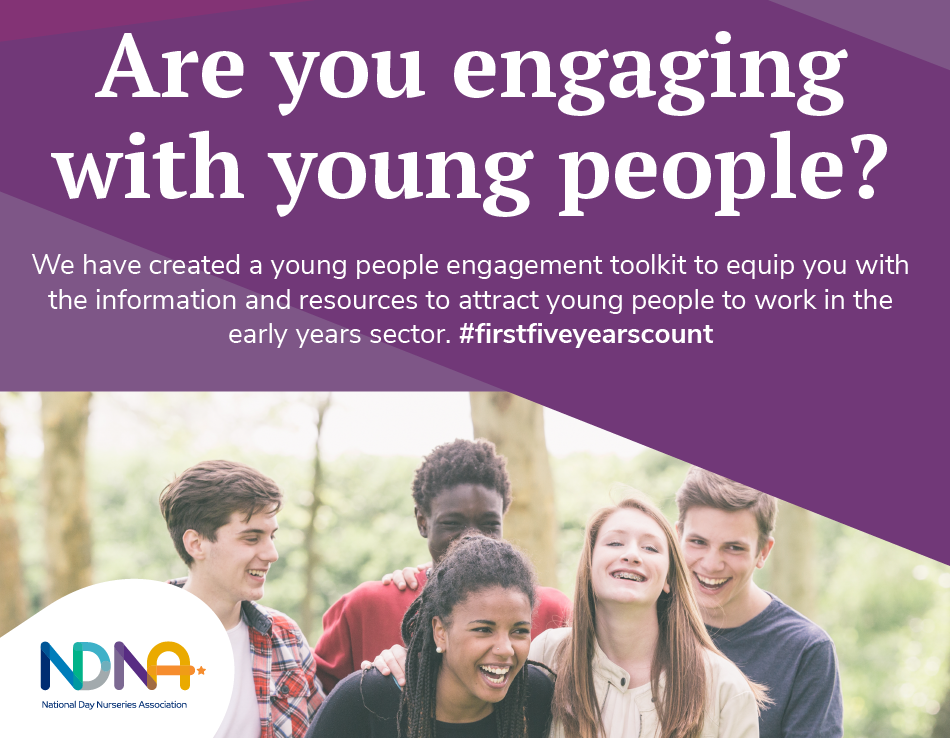 Early years careers resources
We've created a hub of early years careers support and resources for England, Scotland and Wales.
These resources include; where to start, an early years career roadmap for each nation detailing career progression, funding and grant opportunities and an early years quiz.
See careers support