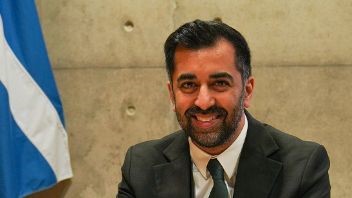 Scotland's Programme for Government: extending funded ELC offer
He will accelerate the expansion of the two-year-old offer by starting to phase in families with two-year-olds from next year, focusing on tackling child poverty. This will be subject to families meeting specific criteria and will not be universal yet.
Six local authority areas will be "early adopters" and offer places to children from nine months old.
PVI staff will earn at least £12 an hour from April – Mr Yousaf said that they would provide funding to support PVI providers to do this, which would help with their recruitment issues.
However, this would still mean that nurseries would have to pay higher qualified staff more which will add to the financial pressures that settings are under. PVI settings are already asked to deliver a lot more of the funded hours than they receive a budget for. This is why there is still a pay gap between what practitioners in the PVI sector earn compared with those in the public sector.
Other plans for children included:
aiming to recruit 1000 additional childminders by the end of the Parliamentary session
continuing to implement education and skills reform and driving forward work to ensure excellence and equity for all children, young people and lifelong learners in Scotland
NDNA Scotland will share more details on all these when we receive them.
NDNA Scotland's CEO Purnima Tanuku OBE, told the press: "While the First Minister's childcare announcement today sounds like great news for young children and their families, and an improvement for those working in early years, it's crucial that the private and voluntary nursery sector are able to deliver this.
"Early learning and childcare providers consistently report that the biggest barrier to improving pay is the low funding rates they receive and currently only three councils are on target to increase their hourly funding rates in line with spiralling costs. The Scottish Government will need to significantly boost childcare funding to enable providers to pay their staff £12 per hour from April.
"In order to accelerate the two-year-old offer and implement the early adopter scheme, providers will need urgent support with their serious workforce and funding issues. Nurseries are really struggling to recruit and retain staff – they are either leaving for the public sector or taking up jobs in other sectors such as retail and hospitality. Workforce data published in June showed that the private nursery sector had a 29% staff turnover, which is disruptive for children's continuity of care, costs thousands in recruitment costs and even more in agency staff.
"Currently the private and voluntary sector delivers the lion's share of places for under twos, in a way that works for working families. To keep up with the Scottish Government's policy of parental choice, the PVI sector must be fully supported to be able to continue delivering high quality early learning and care to our youngest children. Nurseries are struggling to remain viable – according to the most recent Coram report, only a fifth of local authorities were confident that they had sufficient childcare provision for under twos."
Mr Yousaf said in his Holyrood speech: "In the year ahead, we will support more than 300,000 children with more than £1,000 a year through the Scottish Child payment. We will expand the availability of high quality childcare – providing funding in six early adopter local authority areas to offer increased access to childcare from nine months through to the end of primary school. And we will invest in raising the pay of childcare and social care staff.
"We will do all of this – first and foremost because it is the right thing to do. And also, as I know well from my own family history, because providing people with support and security helps them to contribute to society and to create opportunities for others. This Programme for Government shows how we will make progress towards a fairer, wealthier and greener Scotland."
Similar Articles
Ofsted Complaints Handling – all proposals accepted
The DfE has responded to the Ofsted complaints handling consultation and agreed to implement all…
Read more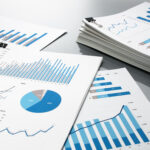 One in five unqualified: Ofsted publishes annual report
In her seventh and final Annual Report as Chief Inspector, Amanda Spielman highlights both the…
Read more