Real Living Wage rise announced in the UK
The Real Living Wage has increased today to £9.90 in the UK and to £11.05 in London.
Over 300,000 Living Wage Workers set for a pay boost of an extra 40p per hour and 20p per hour in London.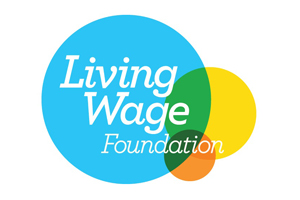 The RLW is a voluntary rate set by the Living Wage Foundation and is the only wage based on the actual estimated costs of living.
Nurseries in Scotland, however, who are delivering funded hours, already pay this rate under the National Standards for early learning and childcare.
Purnima Tanuku OBE, Chief Executive of National Day Nurseries Association (NDNA) said: "This is a significant rise in the Real Living Wage, up by 40p per hour on the previous amount.
"This 4% increase will impact directly on all the nurseries in Scotland who are delivering funded ELC places on behalf of the Government in their settings.
"Earlier this year we surveyed Scottish local authorities to see if they were increasing their hourly rate for 2021/2 and nine reported making no change to their rate. Only 12 councils had increased their rates by more than 4% meaning nurseries face a potential real-terms cut in their funding.
"ELC practitioners do incredibly important work with children day in, day out. Parents will know just how important the bond between children and their key worker is. Providers want to be able to properly reward their staff but this means they have to receive a sustainable rate. Without the right funding, providers will struggle to pay their practitioners the Real Living Wage and many will suffer a shortfall. The Scottish Government's promise was that local authorities would pay a fair hourly rate to providers and this must be fulfilled."
Almost 9000 employers across the UK are already signed up to the scheme, with over 3000 joining since the start of lockdown and more major employers following suit. Employers are being encouraged to implement the changes as soon as possible within 6 months, with all employees set to be receiving the new rate by the 15 May 2022.
You can read more about the changes and the scheme here.
Similar Articles
Most Scottish childcare providers getting raw deal from councils
The vast majority of local authorities are paying private providers a smaller proportion of their…
Read more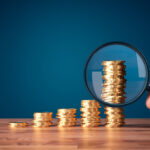 Funding rates 2024-25: Average rate increase lower than wages rise
The Government has announced the funding rates from April 2024-25 and also set out its…
Read more