NDNA Cymru: Childcare Offer must keep pace with rising costs
National early years charity and membership association National Day Nurseries Association (NDNA) Cymru welcomes the increase in the Childcare Offer but cautions that this must be reviewed regularly.
The Welsh Government has announced an extra £6 million per year to increase the hourly rate for the Childcare Offer for Wales from £4.50 to £5 per hour from April. This includes additional funding of £1.5m to support the continued alignment of the Foundation Phase funding rates under the Childcare Offer and an additional £3.5m investment in Flying Start childcare. The Deputy Minister has also committed to reviewing the rate at least every three years.
Childcare businesses will be hit with rises in the NLW and the NMW from April; energy costs, NI contributions and inflationary price rises. NDNA Cymru is keen for the Welsh Government to review the rate regularly so it continues to support childcare providers to remain sustainable.
Purnima Tanuku OBE, Chief Executive of National Day Nurseries Association (NDNA) said: "Nurseries and childcare providers will welcome this increase in funding rates from the Welsh Government.
"Settings and providers have faced an incredibly difficult few years with the stresses the pandemic has put upon them. We were very pleased with the announcement from the Welsh Government in September 2021 that extended business rates relief for another three years. Nonetheless, with rising costs for energy, food and staffing, operating costs are continuing to be driven higher and providers will be faced with an untenable position.
"NDNA Cymru has presented evidence of the rising costs of delivery and pressures on the sector. We have been calling for a rise in the Childcare Offer and The Foundation Phase must be continually aligned with this.
"It is vitally important that Government funding for early years and childcare places keeps pace with these ballooning costs, especially in a time of such economic instability. We welcome the commitment to regularly review the funding but this may need to happen more frequently if cost pressures continue to increase. Inflation is drastically rising and a commitment to review the funding every three years is beneficial in principal, but not frequent enough to help nurseries with these pressures. Reviews need to be carried out on a more regular basis.
"This uplift will help ensure greater sustainability for the sector – meaning families will be able to access the high-quality early education and care places they need. This investment in children's futures supports their development and life chances but is also vital for allowing parents and carers to work, study or retrain."
ENDS
For more media information and case studies, please contact Rosey James, PR Manager, on 01484 40 70 66, 07788 585502, [email protected] or Isaac Priestley, PR and Policy Officer on 01484 407070, [email protected]
Notes to editors:
NDNA:
National Day Nurseries Association (NDNA) is the national charity representing children's nurseries across the UK.
We are the voice of the 21,000-strong nursery sector, an integral part of the lives of more than a million young children and their families. We provide information, training and advice to support nurseries and the 250,000 people who work in them to deliver world-class early learning and childcare. Working closely with local and national governments in England, Scotland and Wales, we campaign on the cost, choice and quality of childcare to benefit nurseries, families and the economy.
Similar Articles
Ofsted Complaints Handling – all proposals accepted
The DfE has responded to the Ofsted complaints handling consultation and agreed to implement all…
Read more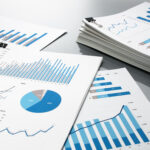 One in five unqualified: Ofsted publishes annual report
In her seventh and final Annual Report as Chief Inspector, Amanda Spielman highlights both the…
Read more