Give equal access to testing for all early years workers
The Department for Education's announcement that early years workers in private and voluntary run settings must attend community testing centres while maintained nurseries and nursery classes in schools get 'at-home' test kits delivered demonstrates how the sector has been treated.

The announcement means that staff in private, voluntary and independently (PVI) run nurseries and preschools would need to travel to testing sites during working hours to be part of asymptomatic community testing, instead of being able to test at home before travelling to work.
Purnima Tanuku OBE, Chief Executive of National Day Nurseries Association (NDNA), said: "This announcement once again shows that the Department for Education has total disregard for the pressures on PVI nurseries and the whole early years workforce. Promises of access to mass-testing for all have unravelled with different treatment for those in maintained settings compared with the rest of the sector.
"The inclusion in community testing will mean staff taking time away from children during the day to attend test sites, increasing their exposure risk and providing settings with further headaches as they try to cover those hours. At a time when the workforce is already stretched covering those self-isolating or ill.
"At-home testing would mean staff know before they set off to work if they present a risk of infection to others.
"Excluding the majority of the workforce from receiving at-home tests available to those in the maintained sector is unfair, irresponsible and neglectful of a sector that is being asked to go above and beyond for our children. If distribution is an issue we have suggested using hubs as collection sites for the stay at home kits so that nurseries can pick them up to distribute to staff.
"Ministers must urgently find a way to live up to their words when they promised asymptomatic testing for all in the early years sector."
As part of the joint #ProtectEarlyYears campaign, NDNA, Pacey and the Early Years Alliance, which collectively represent around 50,000 childcare providers, had called for access to mass testing for early years workers. They are also reinforcing their call on the government to prioritise those working in early years and childcare for Covid-19 vaccinations following the announcement of the vaccine delivery plan and debates in Parliament this week.
at-home tests
childcare
community testing centres
Department for Education
early years
NDNA
Similar Articles
Ofsted Complaints Handling – all proposals accepted
The DfE has responded to the Ofsted complaints handling consultation and agreed to implement all…
Read more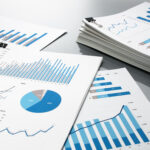 One in five unqualified: Ofsted publishes annual report
In her seventh and final Annual Report as Chief Inspector, Amanda Spielman highlights both the…
Read more