NDNA appoints new Chair of Trustees
National Day Nurseries Association (NDNA) has appointed Sarah Steel, the CEO of the Old Station Nursery group as their new Chair of Trustees.
Sarah Steel is succeeding Sarah Carr OBE who has been a Board Member and Chair of Trustees since 2001. She was confirmed at a meeting of the Board on Wednesday 15th September and will take up the position from 23rd November 2021.
She has run the Old Station Nursery group since it was established in 2002 and has seen it successfully grow into a group of 36 sites. As an active member of NDNA, Sarah has been a member of the National Policy committee since 2011.
Speaking about the announcement, Sarah Steel, NDNA's new Chair of Trustees, said: "I am delighted and incredibly proud to be taking on the position of Chair of NDNA at such a crucial time for children, families and providers in the early years sector.
"Sarah Carr has done an amazing job to build a great team at the organisation who have been crucial in standing up for the sector and providing the support and training opportunities that the early years needs."
"Coming from the sector I am acutely aware of the challenges everyone is facing. Whether you're a small family run nursery or a larger group, we will be in your corner and fighting for the things you need. I'm incredibly excited to be taking on this opportunity."
Outgoing Chair of Trustees, Sarah Carr OBE (pictured right with CEO Purnima Tanuku) said: "NDNA and the whole early years sector looked very different when I joined. I'm really proud of the journey we've been on that has seen us grow into a strong organisation for all our members – across the UK and around the globe.
"It has taken a lot of work from a huge range of talented staff, volunteers and our amazing members to see us become a charity that truly represents, supports and trains the early years sector.
"I will always be part of NDNA and I feel privileged to have worked with a lot of great people along the way. I feel very confident and excited for the future of the organisation in the extremely capable hands of Sarah Steel."
Purnima Tanuku OBE, Chief Executive of NDNA said: "We're delighted to have Sarah Steel as the new Chair. She is an exceptional business leader in the childcare sector with an understanding of the pressures our members face day in, day out.
"Sarah Carr has provided excellent direction to NDNA over the years and we are all incredibly grateful to her for her work, commitment and dedication to the needs of our members.
"I am looking forward to working with Sarah, along with the rest of the Board, to make sure that we continue to be the voice of the sector and give our members the support they need when they need it."
England
Scotland
Wales
Chair of Trustees.
childcare
early years
NDNA
NDNA members
Old Station Nursery group
Sarah Steel
Similar Articles
Funding rates 2024-25: Average rate increase lower than wages rise
The Government has announced the funding rates from April 2024-25 and also set out its…
Read more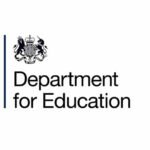 NDNA Announces Two New National Trustees
NDNA has announced the appointment of Susan Hill as Trustee for NDNA Scotland and Nikola…
Read more