Meet the Minister at NDNA's Annual Nursery Conference
Children, Families and Wellbeing Minister Claire Coutinho will be attending National Day Nurseries Association (NDNA)'s conference in June.
The MP for East Surrey, whose brief includes early years and childcare, will be delivering her keynote speech at the Shaping the Future of Childcare: Making the First Five Years Count conference on Friday 9 June.
Delegates will be able to find out more about the Government's plans to expand the funded childcare entitlement to two-year-olds from April 2024 and to children of nine months old from September 2024, as announced by the Chancellor in his spring Budget.
Purnima Tanuku OBE, Chief Executive of NDNA, said: "This is great news that the Minister is taking the time to attend our conference in Coventry in June. We know that our members have many challenges and concerns about the new plans and would love to hear from the Minister how these will be addressed.
"The Department for Education has pledged to work with the early years sector to make sure the expansion will work for both parents and providers. Key to this will be making sure there are enough qualified practitioners to support children's learning and development.
"We want to know from the Minister herself what the Government will be doing to support the sector to be able to recruit and retain sufficient staff in time for the first big influx of new children expected from April next year."
Charismatic author Gervase Phinn will be headlining the conference and entertaining both leadership and practice streams with his heart-warming and humorous insights about
reading, language and literature. Delegates will also be joined by Ofsted's deputy director for early years regulatory practice Alex Magloire and principal officer for early years Wendy Ratcliff to answer your questions.
For the practice stream delegates, Dr Amanda Gummer of the Good Play Guide will talk about the nursery environment and how that impacts on play, behaviour and development. Find out more about introducing children to woodwork with Pete Moorhouse and the Framework for Love-led Practice with early years expert Jane Malcolm. Early Years SEN consultant Rob Dembrey will share his knowledge on how best to support children with special educational needs.
Find out more about the conference www.ndna.org.uk/conference
England
Scotland
UK
Wales
Alex Magloire
Claire Coutinho
Conference
Dr Amanda Gummer
Gervase Phinn
Jane Malcolm
Ofsted
Pete Moorhouse
Rob Dembrey
Wendy Ratcliff
Similar Articles
Most Scottish childcare providers getting raw deal from councils
The vast majority of local authorities are paying private providers a smaller proportion of their…
Read more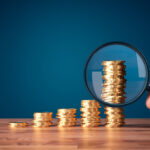 Funding rates 2024-25: Average rate increase lower than wages rise
The Government has announced the funding rates from April 2024-25 and also set out its…
Read more