Extra support announced for childcare sector in Wales
Deputy Minister for Social Services, Julie Morgan MS, which includes responsibility for early years and childcare, has released a written statement announcing £5.1million of extra support for the childcare and play services sector.
 
A total of £3.5million will be distributed to local authorities via the Children and Communities Grant to help providers with the short term impact of the pandemic on services. This will help ensure that providers can keep operating as they seek to recover or adapt to meet the needs of families in the future.
Some of this additional support (£1million) will be shared among CWLWM partners –including NDNA Cymru – to provide support to the sector.
Purnima Tanuku OBE, Chief Executive of NDNA Cymru, said: "NDNA Cymru welcomes this announcement about extra support for the childcare and play services sector.
"The sector is vital in enabling children's learning and allowing families to work, with providers remaining open throughout the pandemic. This support via local authorities and CWLWM will help people affected and aid recovery.
"It is really positive that the Welsh Government has recognised the contribution of the sector and the pressures that providers have faced. We look forward to continuing our support to members and providers in the sector."
Read the full written statement here.
https://llyw.cymru/datganiad-ysgrifenedig-cyllid-i-gefnogi-gwasanaethau-gofal-plant-chwarae
https://gov.wales/written-statement-funding-support-childcare-and-play-services
Wales
childcare
Children and Communities Grant
Deputy Minister for Social Services
early years
Julie Morgan
local education authorities
NDNA
Wales
Similar Articles
Ofsted Complaints Handling – all proposals accepted
The DfE has responded to the Ofsted complaints handling consultation and agreed to implement all…
Read more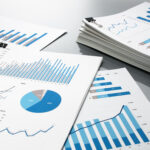 One in five unqualified: Ofsted publishes annual report
In her seventh and final Annual Report as Chief Inspector, Amanda Spielman highlights both the…
Read more