APPG Launches Childcare & Early Education Week
The All-Party Parliamentary Group for Childcare and Early Education has launched the inaugural Childcare & Early Education Week, which will take place between Monday 25 and Friday 29 January 2021.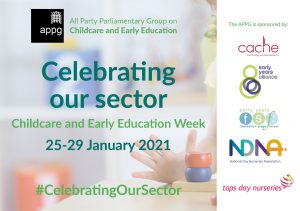 This year's theme – 'Celebrating Our Sector' – aims to thank childcare and early education practitioners for their work during the COVID-19 pandemic, where they have acted as a fourth emergency service for our keyworkers, keeping the country going at our time of greatest need.
Childcare & Early Education Week also aims to build strong partnerships between providers and their local Members of Parliament to foster a stronger voice for the sector on issues such as financial sustainability, recruitment and workforce.
Practitioners are requested to e-mail the APPG Secretariat to request a campaign pack, which includes: details on how to contact their local representatives, information on some of the issues the APPG is currently campaigning for on their behalf and suggested social media posts. Please contact: [email protected] to receive your pack.
Steve Brine MP, Chair of the All-Party Parliamentary Group on Childcare and Early Education and Member of Parliament for Winchester, said:
"As Chair of the APPG, I am delighted to launch Childcare & Early Education Week and to recognise and celebrate those who work so hard to teach, nurture and care for our babies and young children and to thank them for their incredible dedication all year round, and especially their dedicated service during the pandemic."
APPG
Celebrating Our Sector
childcare
Childcare & Early Education Week
Covid-19 pandemic
early education
Financial Sustainability
recruitment
Steve Brine MP
Similar Articles
Ofsted Complaints Handling – all proposals accepted
The DfE has responded to the Ofsted complaints handling consultation and agreed to implement all…
Read more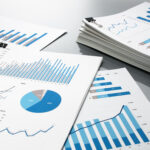 One in five unqualified: Ofsted publishes annual report
In her seventh and final Annual Report as Chief Inspector, Amanda Spielman highlights both the…
Read more