Exclusive NDNA member discount
Your NDNA membership grants you access to our amazing offer of 70% off Blossom Business and Parent App for three months. With affordable packages available after the offer ends, thanks to NDNA and Blossom, the potential for your nursery to make savings is huge.
Designed by Early Years Practitioners
We understand the need to improve the efficiency of running a nursery. Children's learning journeys, nursery finance, administration, parent communications and staff management. All in one place, in an easy to use platform.
Get started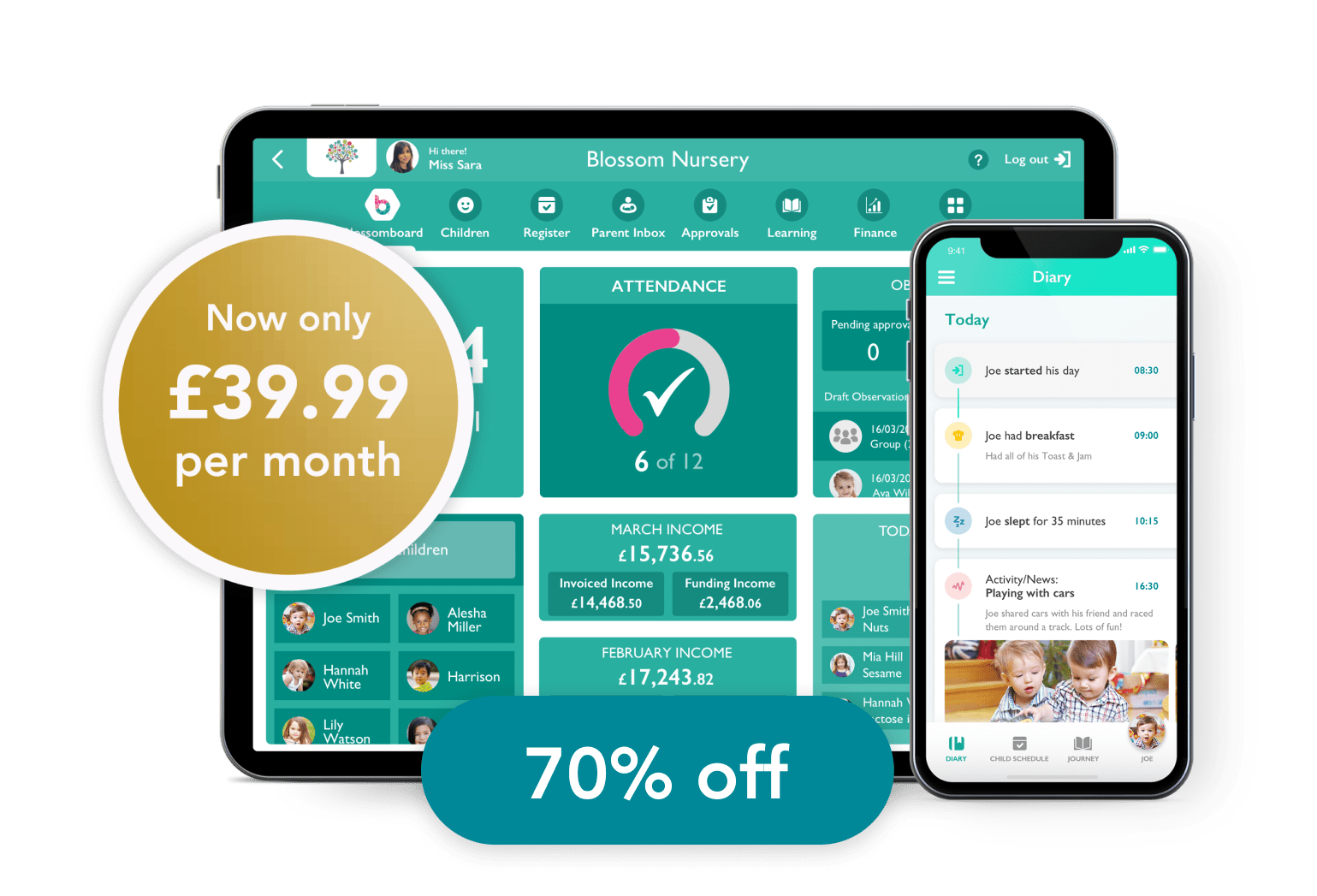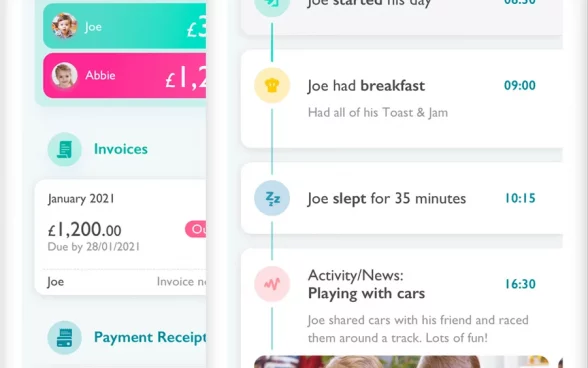 Transform your nursery
Send diary updates of activities to brighten a parent's day (via our own Parent App), see detailed learning journeys to share a child's progress with a parent and paperless billing brings happy parents (and on-time payments.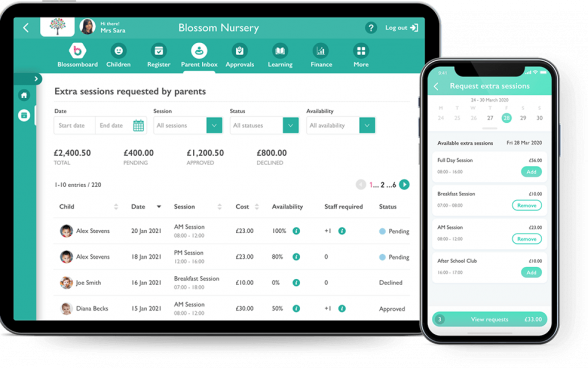 Finance and billing
Generate and send invoices to parents instantly, create funding types to suit your nursery, easily calculate and allocate them to sessions, and get valuable insight into your nursery's finances with our 7 different reports.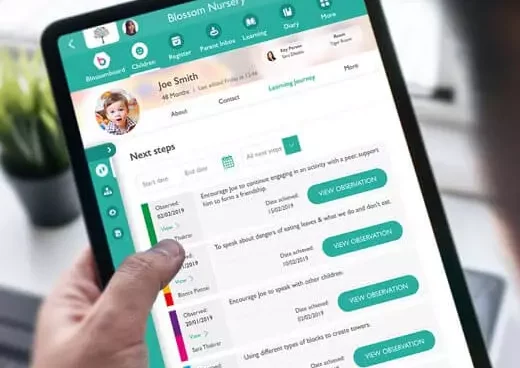 Track children's learning and development
Personalise child information (and update it as they grow), share activities with parents with daily diary updates, and write detailed observations and link them to EYFS, CoEL and Montesssori.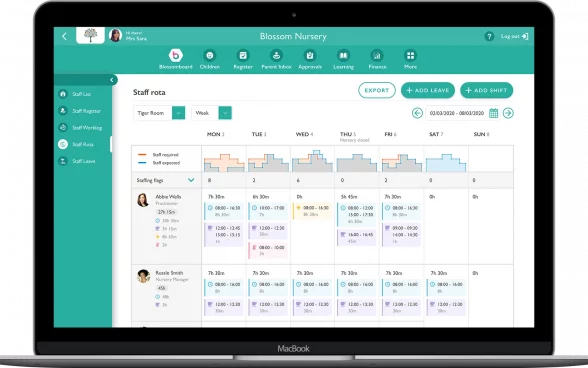 Manage staffing and HR
With staff rotas understand exactly where you need to allocate staff instantly, create staff profiles to have complete visibility over your team, and simplify payroll and shift allocation by having easy access to all staff worklogs.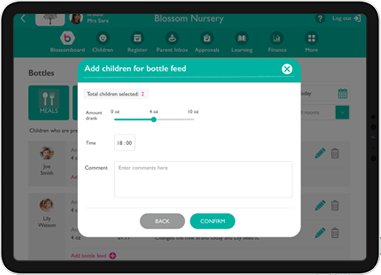 Occupancy
Track child attendance and booking patterns, understand your nursery's occupancy and improve your staff planning, and use our visual reports to allow you to see your available spaces across your nursery at a glance.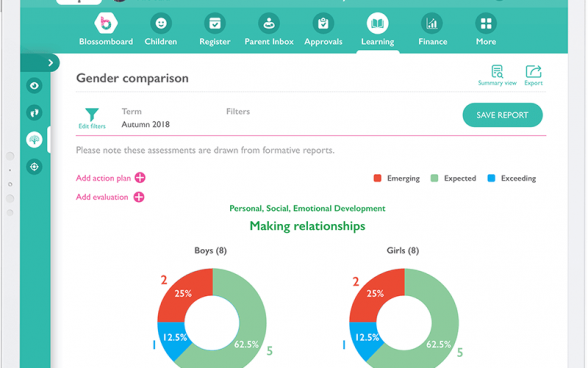 Operations and reports
Create bespoke, formative reports, compare and track reports, compare cohorts of children to see specific areas of learning that excel (or that need attention), and see starters and leavers reports.
Build positive home-nursery relationships: 6 fun parent engagement ideas.
The sky is the limit when parents and practitioners are on the same page. Children thrive when consistent approaches are used and strong home-nursery relationships are the key to success in the EYFS.
Blossom share why these relationships are important and a few of our favourite ways to immerse parents into nursery life.


Contact Blossom
Tel: 01923 545 200
Email: [email protected]
Website: www.blossomeducational.com