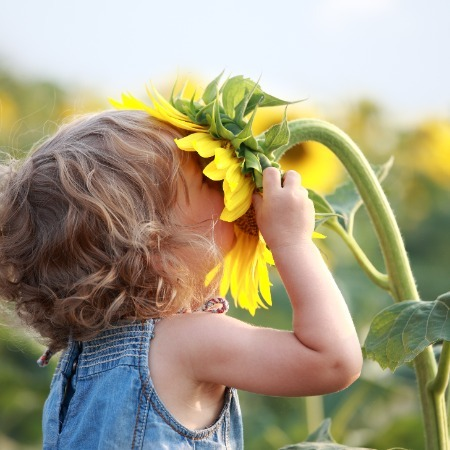 Toddler Room Leader – Live Virtual Classroom
Course details
This Live Virtual Classroom training consists of 4 x 90 minute modules that will be delivered 1 module at a time. The course will be completed over a period of 2 weeks with a gap task between each module.
Duration: 4 x 90 minute modules
Who should attend: Room leaders and managers
What you learn on the course:
The toddler room leader has overall responsibility for all aspects of practice within their room.
In the early years sector, people can often be promoted into leadership roles based on their early years expertise and knowledge. Critical leadership skills are an essential part of a room leaders CPD.
This course will cover the skills and attributes required of good and effective toddler room leaders. Good leaders have a strong sense of purpose, a clear vision and high aspirations for children's achievement. They communicate effectively, lead by example and understand how to implement legislation and government guidance into daily practice.
Room leaders holding these leadership qualities will lead their team to provide high quality practice for toddlers. You will learn leadership skills, how to create the right environment and identify the best opportunities and experiences for toddlers in your care.
Key Topics/Outcomes:
• The key skills of being a good leader
• What communication skills leaders need
• Create a quality vision for a toddler room
• The importance of reflection & evaluation to successful leadership
• Key aspects of leading on high quality parent partnerships
• SMART targets and clear goals
• How to provide a safe emotional environment for toddlers
• Strategies to support co-regulation
• Assess the environment for inspiration, imagination and curiosity
• Care routines to build respectful, trusting relationships with children
To Book
To book please use the buttons below or contact NDNA's training department on: 01484 40 70 70 ext 228
Before your session
If you have never attended a Live Virtual Classroom with NDNA before, it is advisable to log onto a test session prior to your training commencing. A test session will be live between 15:30 and 16:30 every Wednesday. NDNA uses Adobe Connect for live virtual classroom delivery.
Unique login Instructions:
You will receive your unique login in the order confirmation email.
Test your connection (anytime):
https://meet49802596.adobeconnect.com/common/help/en/support/meeting_test.htm
Join the NDNA test session (between 15:30 and 16:30 every Wednesday):
https://meet49802596.adobeconnect.com/test/
Get a quick overview:
https://www.adobe.com/products/adobeconnect.html
What you will need:
• A desktop computer or laptop is recommended
• We do not recommend using a mobile phone or tablet (these are not suitable for course materials being presented and participation in course activities)
• A headset or earphones that have a microphone (your smartphone earphones should suffice, an inbuilt microphone may be used but sound quality is often better with a headset)
• Access to the internet with a reliable connection
• A quiet space to enable you to use your microphone and camera.
Terms & Conditions
8.12 Cancellation of a Live Virtual Classroom place -– if a customer wishes to cancel a place on our Live Virtual Classroom by giving more than 14 days' notice, a full refund will be made. If notice of cancellation is less than 14 days, no refund will be paid.
8.12.1 If instead of cancellation, a customer notifies us less than 14 days before the event of their wish to swap onto a different Live Virtual Classroom course, the customer will be charged an administration fee of 25% of the original booking fee (inc VAT).
8.12.2 The customer must select the course they would like to swap to within 48 hours of notifying us of the intended swap. If NDNA is not alerted within 48 hours, the initial booking fee will not be refunded and NDNA will not be able to carry out the swap. All swaps are subject to NDNA's discretion and course availability.
See full terms & conditions here
Agenda
Title: Toddler Room Leader - Module 1
Start Time: 11/03/2024 13:15
End Time: 11/03/2024 15:00
Title: Toddler Room Leader - Module 2
Start Time: 14/03/2024 13:30
End Time: 14/03/2024 15:00
Title: Toddler Room Leader - Module 3
Start Time: 18/03/2024 13:30
End Time: 18/03/2024 15:00
Title: Toddler Room Leader - Module 4
Start Time: 21/03/2024 13:30
End Time: 21/03/2024 15:00
When
11/03/2024 - 21/03/2024
Registration Status
Not Registered
In stock