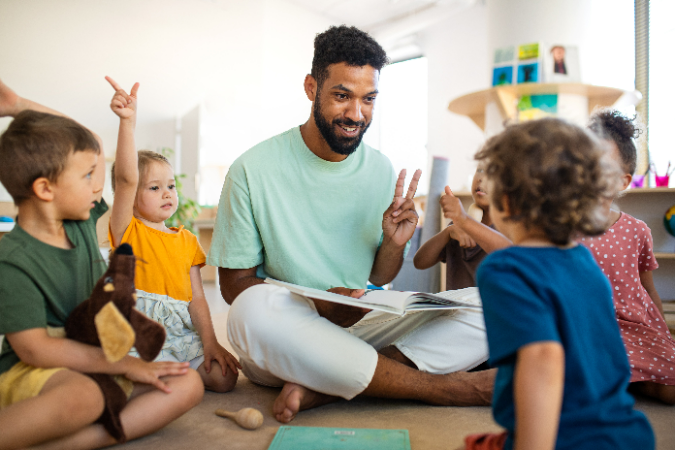 Building your nursery curriculum – Webinar
Course details
Duration: 1 x 90 minute webinar
Who should attend: Managers, owners and early years practitioners. This course is suitable for England only settings.
What you learn on the course
The curriculum expectations for early years settings are clearly stated within the Early Years Foundation Stage (EYFS) and Ofsted inspection handbook (EYIH). The changes to the Early Years Foundation Stage guidance (EYFS 2021) and inspectors now reporting on the effectiveness of the curriculum, means it is even more important settings know what they want their curriculum to look like.
Curriculum means what you want children to learn when they are at your setting. It should be based around the seven areas of learning as prescribed in the EYFS. It will need to encompass all of the key skills children need in order to be successful in their next stage of learning. When your setting has a strong curriculum, every interaction and every activity becomes more meaningful and purposeful.
This webinar will focus on the key aspects and the importance of a solid curriculum. It will cover how to create your setting's curriculum and who you need to share it with.
Key topics
• Understand the term curriculum in relation to everyday practice
• Begin to develop a curriculum overview for your own setting
• Identify appropriate curriculum goals for different age groups
• Identify a bank of strategies to share the curriculum development and ethos with parents, staff and stakeholders
Delegate Information:
If this is the first time you have used Zoom, please log in prior to the webinar to test your connection and join online
What you will need to access the webinar:
NDNA confirmation email with the link to the webinar
PC, laptop or tablet
Access to the internet with a reliable connection
Terms & Conditions
8.12 Cancellation of a Live Virtual Classroom place -– if a customer wishes to cancel a place on our Live Virtual Classroom by giving more than 14 days' notice, a full refund will be made. If notice of cancellation is less than 14 days, no refund will be paid.
8.12.1 If instead of cancellation, a customer notifies us less than 14 days before the event of their wish to swap onto a different Live Virtual Classroom course, the customer will be charged an administration fee of 25% of the original booking fee (inc VAT).
8.12.2 The customer must select the course they would like to swap to within 48 hours of notifying us of the intended swap. If NDNA is not alerted within 48 hours, the initial booking fee will not be refunded and NDNA will not be able to carry out the swap. All swaps are subject to NDNA's discretion and course availability.
See full terms & conditions here
Agenda
Title: Building your nursery curriculum - Module 1
Start Time: 21/02/2024 10:00
End Time: 21/02/2024 11:30
When
21/02/2024 - 21/02/2024
Registration Status
Not Registered
In stock