NDNA Cymru's Policy Advisory Board advises the Strategic Board on policy issues. It is made up national and regional chairs and additional members with specific areas of expertise.
Purnima Tanuku OBE
Chief Executive and Chair of NDNA's Policy Committees
Purnima, in conjunction with the Board, is responsible for the strategic direction of NDNA. Purnima represents members with Government, parliamentarians and local authorities, as well as sharing the views of nurseries in the national media. Since joining NDNA, she has focused on developing the charity's infrastructure to support and represent the membership across the UK and was instrumental in the development of NDNA's National Early Years Enterprise Centre. Purnima has a wealth of experience at senior executive level working with public, private and charitable organisations. In 2010 Purnima was awarded OBE for services to families.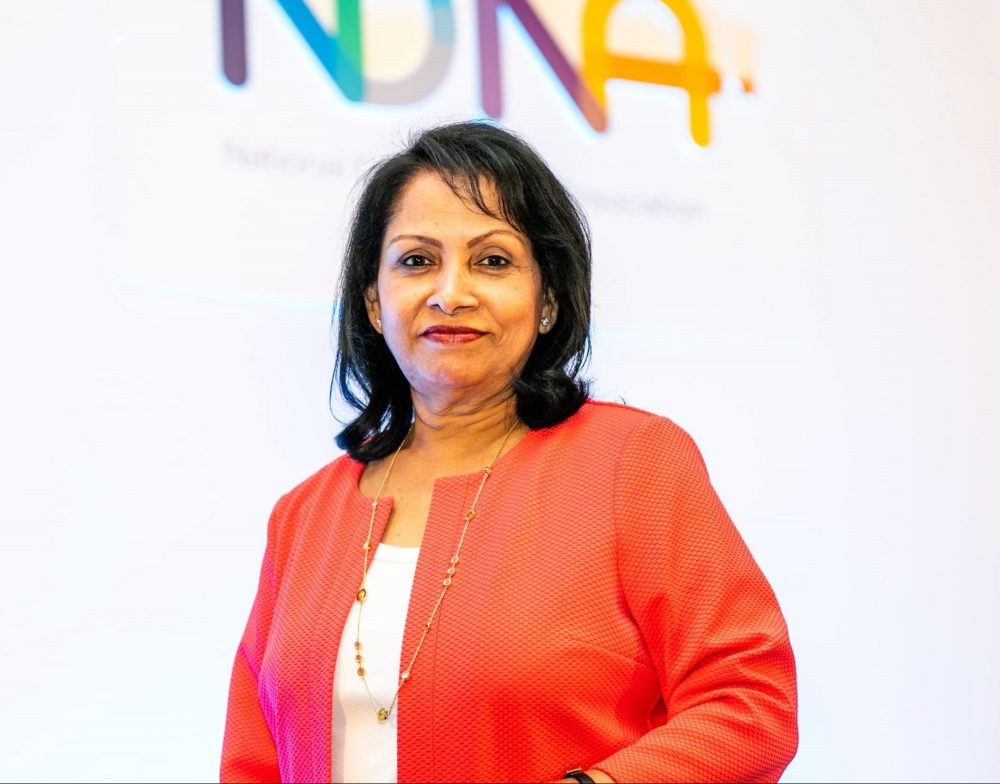 Jonathan Broadbery
Director of Policy and Communications
Jonathan is responsible for NDNA's policy and press work within England, Scotland and Wales. He works with NDNA members and strategic Government contacts, policy advisers and the media to promote policies which support quality early years education and care.
With a background in national and local government, he has experience in delivering real change through lobbying, engagement and media work. His role is responsible for supporting NDNA's national policy committees as well as managing the work of NDNA Scotland and NDNA Cymru.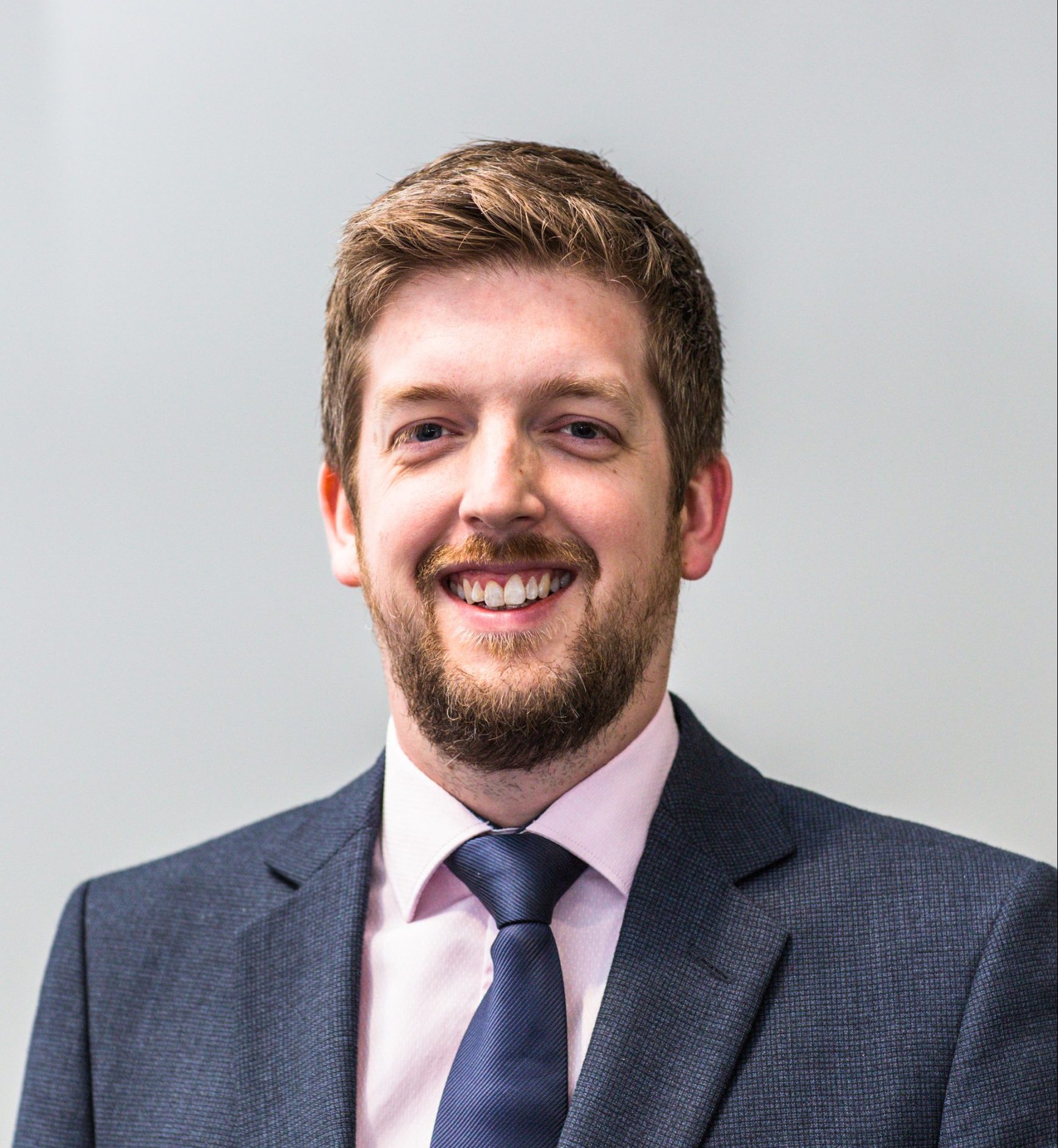 Sarah Coates
Policy and Strategic Partnerships Manager
Sarah Coates is the Policy and Strategic Partnerships Manager for Wales, and has worked for National Day Nurseries Association (NDNA ) Cymru since 2013. Prior to her employment with NDNA, Sarah was responsible for the management of various Sessional, After school and Full day care settings. She has over 25 years' experience of working within the Childcare, Early Years and Play sector.
Sarah leads on the work of NDNA Cymru, including policy work, ensuring effective representation of the nursery sector and contributing to policy development and guidance.  As the Policy and Strategic Partnerships Manager for Wales, she is responsible for the NDNA Cymru team and the delivery of our Welsh Government contracts and other projects in addition to leading NDNA Cymru as a partner within the Cwlwm partnership.

Debra Winney
Regional Development Manager, South Wales
In 2008 NDNA Cymru welcomed Debra to the team as a Cardiff Development Worker supporting Nurseries across the authority with sustainability, quality and business issues.
In 2010, Debra become the Regional Development Manager, South Wales and is Key account manager to 14 Local Authorities. She supports the networks across Wales, and leads on Sales as well as the work on the CWLWM partnership contract. Debra has previously worked in the public, private and voluntary sector in Wales and has a level of skills and experience in working with unemployed and economically inactive, and has over 25 years' experience of working within the Childcare, Early Years and Play sector.

Karen Graham
Co-optee
Karen works nationally and internationally as a consultant to numerous agencies and partners.
An Emeritus Professor of Childhood and Family Studies from Glyndwr University, Wales, Karen has experience in leading award winning early years daycare and education provision, teaching and advisory work in schools, research and higher education. She has been involved in and has led national reviews related ECEC provision and is currently co-chairing the Welsh Government Parenting Expert Advisory Group. She has been a regular contributor to Welsh Government Boards and to national agenda related to safeguarding, education, care in early years, parenting, family work and qualification reform including higher education and work-based learning.
Karen has been the recipient of a number of personal awards for her contributions to research and to sector development. She is a founding member of the World Forum Foundation Children's Rights Working Group and is the World Forum Foundation National Representative for Wales.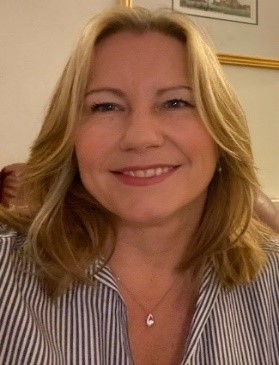 Ruth Morgan
Network Chair for Pembrokeshire and Carmarthenshire
Ruth is NDNA's Chair for Pembrokeshire and Carmarthenshire and is a qualified experienced manager of a Children's Day Nursery.  Ruth has gained a Playwork level 3, ILM Leadership qualification, Children's Care Learning and Development level 5 and Ruth holds a BSc (hons) Degree in Childhood Studies from the University of Glamorgan.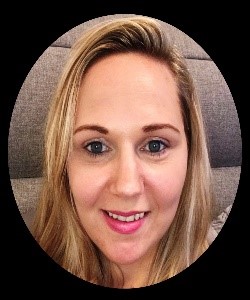 Lisa Dobbs
Network Chair for Bridgend, Neath Port Talbot and Swansea
Lisa has 28 years' experience in Early Years, across Day Nurseries, playgroups and out of school provision and is currently the Manager at Bridgend College Day Nursery and Playscheme.  Lisa is the NDNA Network Chair for Bridgend, Neath Port Talbot and Swansea and is excited to work with NDNA Cymru and other early years settings to champion the outstanding work that's being done in our sector.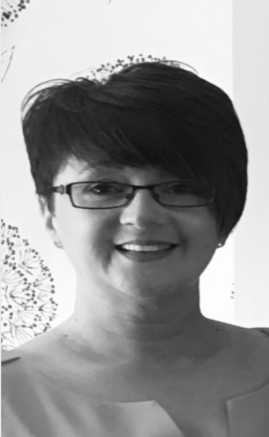 Theresa Mills
Network Chair for Powys and Ceredigion
Theresa is NDNA chair for Powys and Ceredigion. Theresa introduced a crèche at the local college she attended; and set up a full day nursery provision from Llandrindod College. Following this, Theresa set up and now manages First Steps Nursery in Mid Powys.

Tina Jones MBE
Trustee for Wales
Tina celebrated the 50th anniversary of setting up her nursery last year and has been actively involved with NDNA as a Trustee for over 20 years.  Tina has supported the growth of NDNA Cymru to develop strong relationships with the Welsh Government and CSSIW.  Tina has a passion for 'quality' and achieved the Quality Counts scheme with NDNA, then became an assessor and part of the Quality Counts panel.  Tina has great dedication and commitment to children's early learning & development, runs an out-of-school childcare provision and has also made a big commitment to outdoor learning.  Tina was awarded an MBE for her services to children in 2016.  Outside the world of early years Tina has been a longstanding Councillor in Denbighshire and just served as Mayor of Prestatyn.