Reach for the stars – we launch NDNA Nursery Awards 2022!
National Day Nurseries Association (NDNA) is excited to launch its 2022 Nursery Awards after a break of two years due to the pandemic – with some new and updated categories.
NDNA's Nursery Awards are the only ones to feature awards where parents have the opportunity to vote and show their appreciation for their child's nursery and practitioners. These votes will be considered alongside quality assessments of settings and their applications.
Why not nominate someone for our brand new Play and Learning: Supporting Children with SEND award? We are looking for examples of outstanding practice about how you support children with SEND to access play activities and experiences.
Given the impact of the pandemic and the need to work differently, we are looking for nurseries to submit entries for our new Creative Use of Technology award. We will be looking at how has your setting used technology to engage with children and their families over the last two years.
Also new for next year is the Nursery Training and Development award – this celebrates settings that have invested in the development and motivation of their team.
There are nine awards to enter this year, these are split into three categories:
Public vote and quality assessments – Nursery of the Year (Scotland, Wales, England North, South and Midlands), Practitioner of the Year, Healthy Nursery of the Year
Nomination – Network of the Year
Evidence-based – Play and Learning, Supporting Staff Well-being, Creative use of technology, nursery training and development, Manager of the Year.
Our awards shortlisting will be done by an NDNA associate and early years expert, who will put submissions through a rigorous shortlisting and judging process. An NDNA associate will visit all our Nursery of the Year finalists and some other categories may require a virtual interview at the judging stage.
A celebrity guest will present all the awards at a glamorous dinner and ceremony on Friday 24 June at Chesford Grange Hotel in Kenilworth, Warwickshire. All finalists receive a promotional banner to display on their nursery's website.
Purnima Tanuku OBE, NDNA's Chief Executive said: "It was heart-breaking when we had to cancel our awards and conference in 2020. We were unable to hold an in-person event this summer too so we are determined to give the sector something to look forward to next year.
"We have booked our conference and launched our awards so we can all get back together and celebrate the fantastic work you do, day in day out.
"In our eyes, you are all stars. So please, take a look at our categories and send in your nominations. We hope for a large mailbag to sift through and can't wait to start reading about your wonderful experiences and achievements."
Nurseries can enter as many awards as they wish. Please see our terms and conditions to see if winners from previous awards are eligible to enter the same awards again.
Registration is simple, just visit our dedicated awards website to register and apply at www.votendna.org.uk or find out more at www.ndna.org.uk/awards
The deadline for awards submissions is 28 February 2022 and voting closes on 18 March.
England
Scotland
UK
Wales
18 March 2022
2022
2022 Nursery Awards
28 February 2022
Award
Awards
Chesford Grange Hotel
England
NDNA
Nomination
Nursery Training and Development
Play and Learning
Scotland
U.K
Vote
Voting
Wales
Similar Articles
Ofsted Complaints Handling – all proposals accepted
The DfE has responded to the Ofsted complaints handling consultation and agreed to implement all…
Read more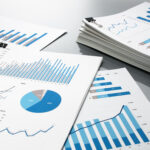 One in five unqualified: Ofsted publishes annual report
In her seventh and final Annual Report as Chief Inspector, Amanda Spielman highlights both the…
Read more