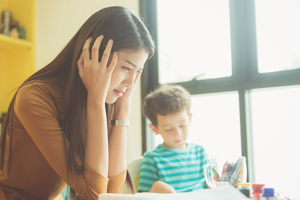 Supporting staff with anxieties
The number of people reporting high levels of anxiety sharply elevated during the beginnings of the coronavirus / COVID-19 pandemic (ONS May 2020).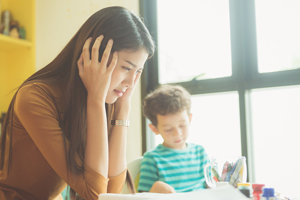 It is important to acknowledge that even though we have experienced the pandemic since March 2020, as lockdown restrictions frequently change area-by-area, different levels of anxiety may likely emerge.
Not everyone will handle the changes in the same way and it is important to recognise this, to take care of ourselves and to be compassionate and support others to promote their well-being.
Some of the main sources of anxiety expressed by early years practitioners at the current time include:
Fast changing government guidance
Inadequate access to PPE
Possible exposure to COVID-19 in the workplace and taking this home to family
Access to testing
Access to childcare for own family
Personal and family needs balanced with work demands
Staff on furlough – feeling one step away from the setting and unable to help
Increased emotional strain supporting anxious families and children experiencing separation anxiety.
How can you support staff with anxieties?
Visible leadership – some staff will cope well during a crisis and step up to take action where others may feel more comfortable and secure being led. It is important that leaders take care of themselves, communicate effectively, provide clear information and updates, and are compassionate when leading staff.
Supportive workplace – a safe and supportive environment can help to relieve anxiety. Things such as buddying, reflective journals, well-being supervisions, regular rest periods, shift rotation and reduced hours (using flexible furlough scheme where possible) could be explored to support staff and to relieve some of their anxiety.
Effective communication – our biggest defence from anxiety is knowledge and support. Talk to others about your anxieties and encourage colleagues to do the same. Often talking helps and there may be some action that can be taken to reduce anxieties that you and your colleagues are feeling. Staff on furlough also need regular meaningful contact to ensure they are kept up-to-date and feel part of the team.
Promote mindfulness and self-care as well as supporting each other to remain physically safe – the mind is just as important as the body and adopting some mindfulness and relaxation techniques can help to reduce the effects of anxiety. This is an ideal opportunity as a setting to reflect on and improve policy and practice around supporting staff well-being.
Staff activity for easing anxieties
If you take the time to understand what contributes to good well-being, you will be able to approach all challenges positively.
What Works Wellbeing and The Department for Work and Pensions have developed a set of questions to give a quick snapshot of how people are doing with respect to different aspects of well-being. See it here.
You could use this to gauge staff well-being and take action in any particular areas of concern.
More support with staff well-being
Learn strategies for improving the health and well-being of you and your team with our FREE 'Supporting Well-being in the Early Years Workforce' online course.
This online course provides an overview of the main theories on well-being, including physical; mental and emotional; social; and spiritual well-being. You'll discover the effect that poor well-being has on the workplace too.
This course will help you to assess your own personal well-being with ideas for appropriate steps you can take to improve it and will help owners and managers to think about strategies to support the well-being of their staff.
anxiety
childcare
coronavirus
COVID-19 pandemic
early years
mindfulness
self-care
support staff
well-being
Similar Articles
NDNA Nursery Awards 2024: Spotlight on last year's winner - Overall Nursery of the Year Award
With the NDNA Awards 2024 nominations kicking off to a great start this month, we…
Read more
Top tips for working with children under three
Fundamentally, practitioners need to know and understand how caring for young children and meeting their…
Read more