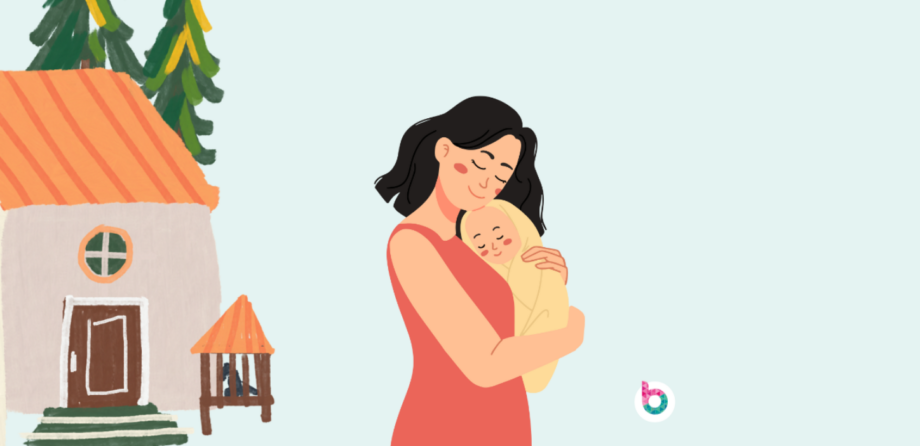 Build positive home-nursery relationships: 6 fun parent engagement ideas.
Sponsored article from Corporate Member Blossom Educational
The sky is the limit when parents and practitioners are on the same page. Children thrive when consistent approaches are used and strong home-nursery relationships are the key to success in the EYFS. We share why these relationships are important and a few of our favourite ways to immerse parents into nursery life.
Jump ahead to:
Why are home-nursery relationships so important?
How to build positive relationships with parents.
Six ways to include parents in nursery life.
Why are home-nursery relationships so important?
When a child feels safe, secure, and supported, they can progress quickly. Clinical Psychologist Dr. Dunster-Page recommends that practitioners develop strong, trusting relationships with parents to help support children with PSED in EYFS.
Nursery gives children the best start. They can develop skills and interests in a nurturing and knowledgeable environment. Adding to the love and support they receive at home. Sharing responsibility for a child's well-being and happiness can be daunting for parents. Building a communicative relationship between home and nursery gives confidence to parents that their child is in the best hands.
Parent-practitioner connection reassures parents they aren't alone and have support in their corner through tantrums and teething.
How to build positive relationships with parents.
We know how important positive relationships with parents are, but how do we build them? Each parent has different expectations, goals, and needs from childcare provision; building a relationship that considers all of this is vital.
Set out expectations early.
The key to being on the same page is clear communication from the get-go.
Sharing your childcare setting's ethos, vision, approaches, policies and procedures with parents is helpful when they join your nursery. Access to them online can save the hassle of locating or re-sharing them once they are reviewed.
Communicate effectively.
In-person and digital communication helps build those strong relationships. A nursery manager who is visible to parents can help with concerns and offer expert advice. Visibility does not always mean standing at the gates at drop-off and pick-up. Managers can receive immediate notifications for enquiries and important messages through online communication platforms; ensuring parents are heard and keeping face-to-face interactions positive.
Build strong child-practitioner relationships.
key workers help to make a child (and their family) feel a sense of belonging. One key contact throughout the nursery reassures parents that their child is individually known and nurtured. Two-way communication to add and update children's likes and dislikes helps to keep relationships strong. Sharing a common interest, in Paw Patrol for instance, can help children settle into nursery.
When a new nursery practitioner joins the team, it can take a little while to get to know all the children. Access to children's online profiles ensures practitioners can start forging relationships immediately.
Drop-off and pick-up times can be rushed, and with busy parent schedules, it can be difficult for parents to share milestones their child has achieved at home. Giving parents the choice to upload images, comments and videos of experiences and milestones via nursery software can strengthen the connection between home and nursery.
Understand parent's concerns and needs.
Nurseries may share valuable articles and resources with their EYFS families. It is useful to tap into your expert knowledge of what parents find challenging.When you know parents' concerns, pressures and needs, useful resources can be shared, giving parents a light at the end of a confusing tunnel.
Six ways to include parents in nursery life.
There are many ways to invite EYFS parents to join in with nursery life. Be creative and work around working parents and busy schedules.
Here are six fun ways you can include nursery families:
1. Stay-and-play sessions.
Often organised at the beginning of the home-nursery transition, parents can stay whilst their child settles in. This activity bridges the gap between home and nursery and gives the children the confidence to explore the surroundings with their parent's safety nearby.
Nurseries can organise these sessions as often as they see useful, and it can be a nice idea to invite the parents in to play once a term. It is a perfect opportunity to showcase the EYFS provision that children enjoy and reconnect with parents.
2. Share useful advice and resources.
There are lots of valuable resources parents can access online. Know your parent audience and share relevant articles and activities via your nursery platform to help support busy parents.
For example, you may receive many questions about nursery funding, and you can direct them to helpful articles that will help them understand the application process.
3. A parent reader.
Developing a love for early readingis a core focus. Including parents in the reading journey through creative means can increase the likelihood of children being read to at home. Which in turn boosts their language development and acquisition.
Invite parents to attend nursery 15 minutes before pick-up time with their favourite poem, short story, or picture book to hand. Once you have organised days for parents to attend, encourage them to read to a small group of children for 10 minutes. This can be a great way to share favourite stories from different cultures and traditions.
If parents are unable to make it, offer them the digital option. Parents will record their reading snippets, and you can share their videos during your nursery story times.
4. Nursery social events.
Inviting parents to join in with social events in your nursery can be a support to parents and create friendships.
Your parent platform can be used to engage with parents and notify them of events you are hosting, eg coffee mornings or hosting speakers
5. Create EYFS home learning packs.
These learning packs can be digital or physical. Offering parents a welcome pack with directions to webinars, resources, and supportive videos can engage parents.
During seasonal holidays, collating and sharing local child-friendly event ideas can give parents inspiration for days out.
6. Winter and summer EYFS parties.
Seasonal parties are a great way to engage with parents, use your parent platform to share details about your event, update parents on what activities there will be and post photos following the event.
Who is Blossom Educational?
Blossom Educational is an all-in-one solution for nursery management. From invoicing to parent communication, Blossom is designed by current nursery owners who understand how to make your setting run smoothly and effectively.
Blossom Educational improves home-nursery relationships, eases practitioners' workload and helps nurseries maximise profit. With easy-to-use software, practitioners and managers have more time to spend with the children, improving their EYFS provision.
The all-in-one solution from Blossom Educational provides excellent usability and customer support for single-site and group nurseries.
See nursery price plans to find the package to suit your EYFS setting.
Similar Articles
NDNA Nursery Awards 2024: Spotlight on last year's winner - Overall Nursery of the Year Award
With the NDNA Awards 2024 nominations kicking off to a great start this month, we…
Read more
Top tips for working with children under three
Fundamentally, practitioners need to know and understand how caring for young children and meeting their…
Read more