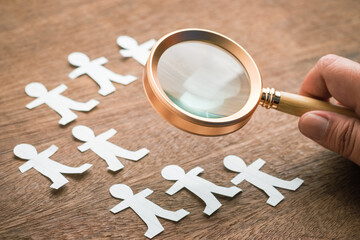 Workforce crisis puts Government's plans to expand 'free childcare' at risk
A new report published by the Early Education and Childcare Coalition and the University of Leeds warns that the governments planned expansion of funded childcare hours is at risk of not being delivered due to a workforce crisis. 
The report, 'Retention and return: delivering the expansion of early years entitlement in England', reveals that 57 per cent of nursery staff are considering leaving the sector in the next 12 months, one likely reason being the recent changes to staff:child ratios. This comes at a crucial time as the Government prepares to roll out the 'biggest expansion of childcare in history' – 30 hours of 'free childcare' will be offered to eligible parents of nine-month-olds by 2025.
The research estimates that childcare places would need to increase by 6% to meet this demand, a figure that is considered a conservative estimate. In addition, researchers found that the 'early years workforce would need to grow by 8 per cent to deliver the expansion of the 30 hours promised by the Government in the spring budget.
However, due to an inability to recruit and retain staff just 17% of early years providers said they are likely to increase the number of places they offer. The number of nurseries reporting average waiting times of almost six months for a place was 67%. The research further revealed that almost 50,000 additional staff could be needed in 2024 and again in 2025 to service existing demand and satisfy the additional entitlement.
As a member of the Coalition:
Purnima Tanuku OBE, Chief Executive of NDNA said: "NDNA has been warning of the growing workforce crisis for a number of years and we are now reaching a critical juncture as this research shows. If early education and care settings are to offer more funded places to children it's clear the workforce needs to grow, but at the moment recruitment and retention remain the number one issue for providers. The numbers of professionals considering leaving our sector has to be a wake-up call for Ministers.
"Our research with the sector showed that 75% of providers would need more staff to be able to increases their capacity but with high turnover this research shows the scale of the mountain that needs to be overcome. It is disappointing that the Government has not taken forward the Education Committee's recommendation for a workforce strategy which was echoed by experts in NDNA's Blueprint this year.
"Investment in the workforce through better funding rates and more training are urgent requirements but without a clear workforce strategy there is no direction, no plan and the Government's policy will be undeliverable."
The report detailed a number of short-term recommendations including:
Increasing early years funding rates with the expectation that providers will use this to boost pay
Reestablish a career development hub at the Department for Education
Provide more on-site training to reduce the need to spend time away from a setting
Ensure access to funded, universal, high-quality SEND training
Develop a system for bank staff at Local Authority level which enables staff to take time out for training, with no negative implications for their setting
Ensure the 'Experts and Mentoring Scheme' for childminders becomes a permanent programme
Restart the Graduate-led Grant Scheme. Set a target to achieve a graduate led workforce by 2028
Sarah Ronan, Director of the Early Education and Childcare Coalition, commented: "Promising more free childcare without the infrastructure to deliver it is raising false hope among already struggling families. If the Government is to have any chance of delivering this expansion, it must listen to the people on the ground educating and caring for our children.Years of underfunding have left them underpaid, overworked and feeling disrespected. It doesn't matter if it's more free hours from this Government or wholesale reform from Labour, the fact is nothing will change for parents or children unless we have a well-paid and valued workforce."
Similar Articles
Funding rates 2024-25: Average rate increase lower than wages rise
The Government has announced the funding rates from April 2024-25 and also set out its…
Read more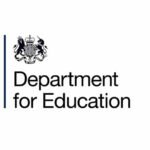 NDNA Announces Two New National Trustees
NDNA has announced the appointment of Susan Hill as Trustee for NDNA Scotland and Nikola…
Read more