We are failing our children – MPs debate education recovery
MPs accused the Government of failing our children at a House of Commons debate about education recovery and the cost of childcare.
The Opposition Day debate was led by the Shadow Children's Minister Bridget Philipson a year after Sir Kevan Collins of the Education Endowment Foundation resigned as Education Recovery tsar.
She pointed out that the Education Minister Nadhim Zahawi was not interested enough to attend the debate – Schools Standards Minister Robin Walker answered questions initially followed by Children's Minister Will Quince towards the end.
Ms Philipson said Labour would put children first if there was ever a future pandemic. They discussed nurseries saying children were struggling with their social and communication skills and that childcare was becoming inaccessible and unaffordable for many families.
Mr Walker listed the investment that the Government was making in early years and added: "We will continue to follow the evidence and provide investment where it makes the greatest difference."
Purnima Tanuku OBE, Chief Executive of National Day Nurseries Association (NDNA) said: "Giving children high quality early education and care really should be a key priority for the Government rather than a nice to have.
"We must not fail our children. Investment in their early education now will mean less investment is needed later in life. Our early years sector is on its knees and needs urgent support with funding and recruitment.
"In order to reduce the cost of childcare for parents, the Government must look at its own policy and as the biggest customer of childcare places pay a fair fee to providers so they no longer have to pass on a growing shortfall to parents."
Former shadow minister Tulip Siddiq said that only 4 in 10 parents had heard of Tax-Free Childcare which needed to be addressed.
Stella Creasy quoted NDNA's research and statistics including the £2,000 plus shortfall in funding for three and four-year-olds. Minister Will Quince said he didn't recognise the NDNA figures but did not elaborate on this comment.
He did say he would look at increasing take-up of Tax-Free Childcare.
He added: "We are committed to making childcare more affordable and accessible, supporting parents and providing children with the best possible start in life. Early years are very much educators and they improve life chances, so let me say from the Dispatch Box: 'Thank you'."
Other MPs spoke about how relaxing ratios would not reduce the cost of childcare; investing in children's oracy, early intervention, and how Government policy is driving up the cost for parents and providers.
Watch the whole debate here from 16:12:47
Read the transcript from the debate here.
England
Bridget Phillipson
Robin Walker
Stella Creasy
Tulip Siddiq
Will Quince
Similar Articles
Most Scottish childcare providers getting raw deal from councils
The vast majority of local authorities are paying private providers a smaller proportion of their…
Read more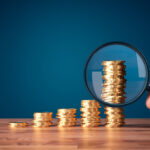 Funding rates 2024-25: Average rate increase lower than wages rise
The Government has announced the funding rates from April 2024-25 and also set out its…
Read more