Unprecedented coalition urges Govt rethink of recovery plans for children
NDNA is part of a cross-sector group of educationalists, charities, business leaders, unions and young people who have urged the Government to reconsider its pandemic recovery measures for children and young people, asking them to urgently boost investment.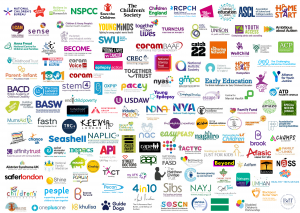 In two separate letters to the Prime Minister, coordinated by Fair Education Alliance and the National Children's Bureau, and signed by over 240 leaders from across business, education and the charity sectors, campaigners have again urged the Government to invest in their stated intention of levelling up and show real ambition for the recovery for children and young people.
<<< FIND OUT MORE ABOUT THE #CHILDRENATTHEHEART CAMPAIGN >>>
While researchers estimate that £13.5bn is needed to help children recover from a year of disruption, isolation and anxiety, the Chancellor has committed to spending only one-tenth of this amount.
Campaigners insist the pandemic has deepened the existing crisis in funding for the education of disadvantaged children. Alongside extra money for schools to spend on staff development and interventions for pupils, a wider investment in measures to address the impact of Covid-19 on children and young people, such as reversing rising child poverty, reducing waiting times for mental health help for children and young people, and investing in the services that protect children from abuse and neglect, is urgently needed.
Alongside the letters, business leaders have highlighted that a strong education system and wider support for those in need of help is critical for future economic success:
Experts are calling for the Government to set out a new and ambitious vision of childhood and education to support children, young people and their families to recover from the impact of COVID-19, with #ChildrenAtTheHeart.
Anna Feuchtwang, Chief Executive of the National Children's Bureau, said: "The pandemic has affected every single child in the country, causing untold disruption to their education, development and welfare. Children with disabilities, those suffering from trauma, and the millions living in poverty have been hit the hardest. Yet the money promised to help their recovery falls far short and sends the message to struggling families that they simply aren't a priority for the Government. As well as making up lost ground in education, we have to fight for a better deal for our children, one that protects their mental health secures them adequate support services, and overcomes the devastating effects of poverty. The breadth of organisations calling for the government to realise this is too wide-reaching to ignore."
Jonathan Broadbery, Director of Policy and Communications at NDNA said: "Children have missed out on so much during the pandemic and this has had the biggest impact on our youngest children. Many have now lived large parts of their lives under lockdown conditions, missing out on time with wider family or playing and learning with children of their own age.
"While the Government's commitment to education recovery is welcome, we need to see actions and investment to back up those words. The early years is the best time to invest in children's learning as well as their physical, social and emotional development. It makes the biggest difference to their long-term educational outcomes and future life chances.
"Children must be at the heart of any recovery plans and if we leave the early years behind we miss vital opportunities to get it right for all children. We need to see a clear and urgent recovery plan providing the financial support and resources that are vital early years sector so desperately needs."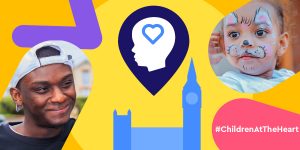 About the letters
The National Children's Bureau coordinated a letter to the PM signed by over 140 organisations including charities, unions and community organisations.
The Fair Education Alliance coordinated a similar letter to the PM signed by over 100 educationalists, young people, businesses and charities.
#ChildrenAtTheHeart
Anna Feuchtwang
Chief Executive of the National Children's Bureau
children and young people
Covid-19 pandemic
Government
Government underfunding
NDNA
recovery plans
Similar Articles
Most Scottish childcare providers getting raw deal from councils
The vast majority of local authorities are paying private providers a smaller proportion of their…
Read more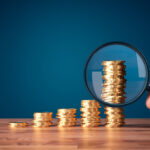 Funding rates 2024-25: Average rate increase lower than wages rise
The Government has announced the funding rates from April 2024-25 and also set out its…
Read more