Struggling settings can ask for an Ofsted inspection deferral
Ofsted has announced that early years settings in England which are currently significantly affected by the Covid pandemic can ask for a deferral of their routine inspection.
The inspectorate officially resumed its routine inspection work this week which was paused in December. In the announcement they offered to defer inspections for those nurseries which are being badly affected by Covid, in particular with staff absences.
This will only be possible when there are no safeguarding concerns.
NDNA asked for clarification regarding how this would take place and in what circumstances – in their response they say:
Settings can let Ofsted know about their concerns at the point when they are notified about the inspection. Ofsted will check during the notification call whether a setting feels it can go ahead with the inspection and, if the setting requests a deferral they will look at that favourably and sensitively.
Ofsted's deferral policy can be found here: Deferring Ofsted inspections – GOV.UK
They are no longer asking their Ofsted inspectors who are serving practitioners to undertake inspections, so they can remain in their settings. Ofsted will also carry on with their registration and approvals work if providers request it.
But NDNA has gone one step further and has written to Ofsted asking them to halt routine inspections for nurseries for the coming weeks as nurseries are already under enough strain with high levels of staff absences.
Purnima Tanuku OBE, Chief Executive of NDNA said: "The early years sector has been struggling with a staffing crisis for a number of years now in terms of the numbers of qualified staff, high staff turnover and providers' ability to recruit. But this is being pushed to unsustainable levels by high staff absence rates as a result of the current wave of Covid cases.
"NDNA has written to Ofsted to ask for the pause in routine inspections – which was put in place in the run-up to Christmas – to be continued for the next few weeks while nurseries are coping with the latest wave of the pandemic.
"Inspection activity is vital where there are safeguarding concerns, but it is unfair for nurseries to undergo a routine inspection under the current stresses and strains where staffing is a daily concern.
"Nurseries and their staff teams are working flat out to support children and their families. If the Government wants them to be able to continue with their essential work supporting our youngest children, ministers need to look urgently at putting practical and financial support in place for the sector in order to keep them going."
A response from Ofsted has now confirmed that inspections will not be halted.
Purnima told the media: "With providers telling us they are facing unprecedented staff absence rates, they will be very disappointed that Ofsted hasn't taken these concerns on board and agreed to pause routine inspection activity.
"It does not make sense that Ofsted halted routine inspections in the run-up to Christmas but have reinstated them now, albeit with some mitigation measures in place, when Covid cases and consequently absences are at a record high.
"Knowing that Ofsted could potentially ring just puts additional pressure on already stressed managers who may feel worried about asking for a deferral."
England
UK
childcare
Covid
Deferrals
Inspection
Nursery
Ofsted
Similar Articles
Most Scottish childcare providers getting raw deal from councils
The vast majority of local authorities are paying private providers a smaller proportion of their…
Read more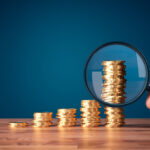 Funding rates 2024-25: Average rate increase lower than wages rise
The Government has announced the funding rates from April 2024-25 and also set out its…
Read more