Social Mobility Commission: children must be at centre of pandemic recovery
The Social Mobility Commission (SMC) has published its latest State of the Nation report 2021, unveiling details of the devastating impact of the Covid-19 pandemic across all four UK nations.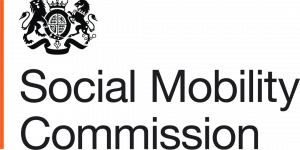 The report looks at seven pillars of recovery including early years. It recommends higher pay and a better career structure for a workforce crucial to social mobility, as well as expansion of the 30 hours childcare offer regardless of education or training status. It also recognises the need to ensure children's places are adequately funded.
It states that "quality early years education is not just about providing childcare or enabling parents to be in the workforce, it should deliver world-class education and development support to all children". It makes key recommendations in relation to the early years including –
Make childcare more available and accessible: Expand eligibility for the 30 hour free childcare entitlement to all families, regardless of employment or training status; open universal childcare places for all two-year-olds; fund placements adequately, to ensure providers do not have to pass on basic costs to families
Expand Family Hubs: Expand Family Hubs (currently 150 hubs across the country), which aim to provide targeted early intervention support; target them in disadvantaged communities; embed lessons learned from similar initiatives, such as using hubs to connect families to multi-agency programmes and offers
Factor in persistent disadvantage into the Early Years Premium, Pupil Premium, and the Student Premium and assess the Early Years Premium: Target additional funds to students who have been in poverty for 80% of their time in education; conduct an evaluation of the early years pupil premium by identifying how it is being used, whether there are any barriers to accessing it and what a fair value should be.
Purnima Tanuku OBE, Chief Executive of NDNA, said: "The Social Mobility Commission's report emphasises what we have been lobbying governments about for years: the importance of high quality early years education for children, especially those who are from disadvantaged backgrounds.
"This is key to reducing the widening attainment gap and is a sound investment to enable all children to reach their full potential. One measure governments could put in place straight away to support disadvantaged communities is to increase the Early Years Pupil Premium to bring it in line with the primary school rate, which is about £1000 more per child.
"We really welcome the Commission's focus on the need to fund early education places properly. Clearly, any expansion of funded childcare places must be thoroughly costed so childcare providers can continue to deliver high quality places.
"Even pre-Covid, the early years sectors across England, Scotland and Wales were facing a staffing crisis due to low pay, long hours and tough regulations. The quality and knowledge of nursery practitioners are integral to children's outcomes and learning experiences and to improving social mobility. This must be recognised by governments and the early years workforce properly supported.
"In our research work with Education Policy Institute, we have seen that Covid has led to significant numbers of settings having to close as staff have to isolate, putting more pressure on an already struggling sector."
The report highlights that prior to COVID-19, the SMC have prominently spoken out about the poor pay, conditions and lack of recognition of the early years workforce. It found that low pay, instability and a lack of an early years strategy was leading people to leave the sector and jeopardising England's ability to deliver high quality education equally across the country.
Sandra Wallace, interim Co-Chair of the SMC, said: Now is the time to take action and we must not shy away from difficult decisions. Now is the moment to level up opportunities for children across the country. Ending child poverty and investing significantly in education are two of the most impactful and influential things the UK government can do to improve social mobility.
Read the full press release here.
Read the report here.
30 hours
childcare
Covid-19 pandemic
early years
economic recovery
free childcare
NDNA
Social Mobility Commission
Similar Articles
Ofsted Complaints Handling – all proposals accepted
The DfE has responded to the Ofsted complaints handling consultation and agreed to implement all…
Read more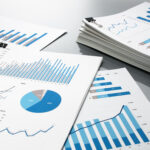 One in five unqualified: Ofsted publishes annual report
In her seventh and final Annual Report as Chief Inspector, Amanda Spielman highlights both the…
Read more