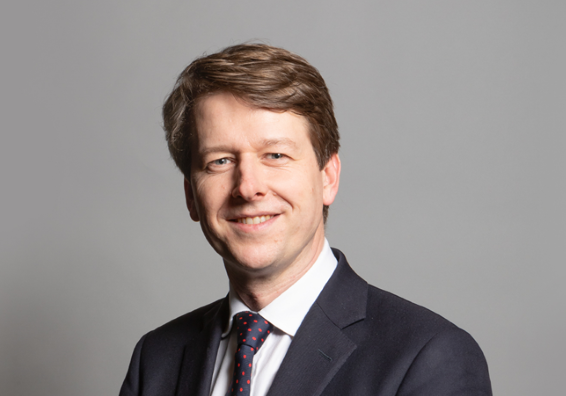 Scrap business rates and support sector – Education Committee report concludes
The Education Committee published its long-awaited report following its inquiry into childcare, recommending more financial support for nurseries and measures to improve recruitment and retention.
It's main message was that the Government: "has more work to do and should consider wider policy changes to ensure children benefit from high quality affordable childcare and to help parents and providers who are struggling".
The inquiry into early years was launched earlier this year "amidst warnings that state and private providers had been closing at an alarming rate. This has been coupled with a major recruitment and retention challenge and a decline in the number of childminders."
NDNA along with many of our members, including Puffin Childcare and Spring Nurseries gave evidence to the Committee. During the course of the inquiry the Government announced its childcare expansion plans.
The Committee has made a number of recommendations to increase choice, availability and flexibility for parents which include:
Government should increase the childcare entitlement subsidy for providers
DfE should stop describing the 30-hours offer as 'free hours' and instead refer to it as 'funded' or 'subsidised' hours
Abolish business rates and VAT for nurseries
Staff:child ratios – this reform should be closely monitored and reversed if quality and education outcomes suffer
Mandatory SEND training 
Boosting staff career development
Purnima Tanuku OBE, Chief Executive of National Day Nurseries Association (NDNA) said: "Here is yet another report laying bare the challenges facing the early years sector. The Committee has made some important recommendations but without a magic goose laying golden eggs, nurseries will struggle to make this a reality.
"Rightly, the report focusses on both the availability, but crucially also, the quality of early years education and care. At the heart of this are the amazing professionals working with our youngest children. We all want to see careers in early education become more attractive and be seen as a valued profession.
"Children need to be able to bond with the person they trust every day and parents have spoken at their child's upset when their key worker leaves. Currently staff turnover is too high as qualified professionals leave nurseries to take up better paid jobs in retail.
"The Committee makes important recommendations to address underfunding recognising that without tackling this, the funded childcare policy could fail. As the country's largest purchaser of childcare, the Government should be held to account for the impact of its funding decisions. With nursery closures increasing, especially in areas of deprivation, tackling underfunding and increasing the Early Years Pupil Premium must be addressed sooner rather than later.
"Calling the childcare offer a subsidy is a change we have long called for as the underfunded hours have never been 'free' to families or providers. Our research with providers has shown that scrapping business rates and VAT could provide a huge boost to the sustainability of nurseries and help them invest in their staff.
"Keeping a close eye on the workforce crisis, operating cost increases and the impacts of the ratio changes will be important to make sure the sector is able to not only survive, but thrive, will be vital for a future generation of learners.
"The volume of evidence submitted by parents, experts and childcare settings, including NDNA members, shows just how important this issue is and the Government finally needs to listen to the recommendations being made."
Read the full report and summary here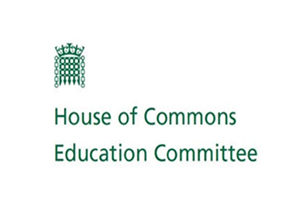 Education Committee Chair, Robin Walker MP said: "Nothing can be more important than the start we give children in life and early education should be at the forefront of education policy.
"We know that high-quality childcare can have a significant impact on young children's development and can be an investment in their future. Our inquiry took a deep dive into how the sector could function better and how well it serves young children and parents.
"Simply extending the number of hours that the Government calls free will not work unless the funding rates accurately reflect the costs of providing high quality early education and childcare… It is therefore essential that ministers reduce burdens on the sector and provide adequate funding for all the stages of early education.
"We have recommended that the Government should remove business rates and VAT from nurseries and support an expansion in childminding capacity which provides much needed flexibility.
"Staff are the lifeblood of this sector and the huge expansion of subsidised childcare will only be successful if we can stem the tide of people leaving the workforce. There needs to be a revamp of career development, with improvements to pay, progression and conditions so that the profession is given the respect and status it deserves.
"Throughout this inquiry, and in the incredible response from families and providers, there was no shortage of people ready to point out flaws in the system. But there was a great deal of praise for the brilliant people who work with young children and strong evidence that with the right support they can do more. There were also an abundance of practical ideas to revive the childcare sector and update the offering to young families. We look forward to the Government's response to our recommendations."
Similar Articles
Most Scottish childcare providers getting raw deal from councils
The vast majority of local authorities are paying private providers a smaller proportion of their…
Read more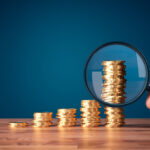 Funding rates 2024-25: Average rate increase lower than wages rise
The Government has announced the funding rates from April 2024-25 and also set out its…
Read more