Scottish Government consultation report suggests improvements
The Scottish Government has published its response and findings of the Consultation on Inspection of Early Learning and Childcare (ELC) and School Age Childcare Services in Scotland.
The report reflected providers' concerns about the inspection process and echoed their desires for a more streamlined system, with greater clarity, that could be supportive and reduce burdens on practitioners.
The summary of findings were:
A strong desire for change expressed by over 90% of respondents
78% were in favour of a shared framework being introduced
Strong support for a single inspectorate
Views expressed that any new framework need to provide clarity, including in respect of roles and responsibilities, consistency, a common language, streamline bureaucracy, be supportive and reduce burdens and stress on practitioners;
Respondents expressed a need to recognise and reflect the differences between types of providers and settings
More communication, collaborate and joint working between both inspectorates
80% consider that more could be done to improve coordination and cooperation between the Inspectorates, with only 13% agreeing that they currently work well together.
Purnima Tanuku, Chief Executive of NDNA Scotland said: "The 1140 hours policy was introduced to make Scotland the best place to grow up. The ELC sector does a fantastic job to provide the high-quality care that is required to help children develop and thrive in safe and loving environments.
"Inspections are a way of ensuring that this high-quality continues to remain the standard for children and provide assurances to parents that a provider is meeting their requirements.
"But instead of creating a strong and supportive relationship between provider and regulators, the heavily bureaucratic inspection process continues to burden providers with a lack of clarity and communication and places unnecessary stress on practitioners. Allowing more communication and collaboration between parties will facilitate continued improvement on all sides.
"The suggestions in the report would go a long way in reforming the current system. If implemented, these changes can help to create an effective, empowering, collaborative and supportive inspection system.
"We look forward to working with the Scottish Government, Education Scotland and Care Inspectorate to develop a shared inspection framework, that works with providers and allows our sector to thrive."
NDNA responded to the consultation directly and met with members prior to submission to discuss their experiences. Members gave the following points which were integrated into NDNA's response:
Inspection process should encourage and empower practitioners
There should be a more collaborative approach between Education Scotland and Care Inspectorate
There should be a strong and ongoing relationship with the inspectors
There should be more consistency between organisations and internal inspectors
The inspection should support settings to feel less stressed and anxious about the process
There should be a single portal for Care Inspectorate and Education Scotland which could reduce bureaucracy and duplication
Call to simplify the whole process
You can access the full consultation response on the Scottish Government's webpages, as well as the analysis report
Scotland
Care Inspectorate
Education Scotland
ELC
Inspections
Scottish Government
Similar Articles
Ofsted Complaints Handling – all proposals accepted
The DfE has responded to the Ofsted complaints handling consultation and agreed to implement all…
Read more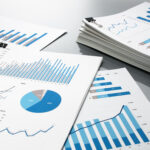 One in five unqualified: Ofsted publishes annual report
In her seventh and final Annual Report as Chief Inspector, Amanda Spielman highlights both the…
Read more