Financial Sustainability Health Check reveals evidence on sector's sustainability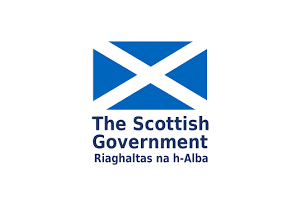 The Scottish Government has published the findings of its Financial Sustainability Health Check of the Childcare Sector in Scotland.
The purpose of the research was to collect evidence on the sustainability of the childcare sector, in particular in light of the impacts of COVID-19.
Some of the findings included that providers have faced increased costs as a result of the pandemic and the requirement to pay the real living wage. It also shows that providers are less confident about their sustainability than they were before the pandemic struck.
Jonathan Broadbery, NDNA's Director of Policy and Communications, said: "It is important for the Scottish Government to understand what's happening to early learning and childcare settings across the country. This is a welcome report looking at the concerns of providers and echoes evidence we have given of settings facing higher costs and reduced incomes during the pandemic.
"While we welcome this report from the Scottish Government, we still have concerns over the sustainable rate in some areas following our own research which showed a number of councils had not increased the rates they were paying to providers. This resulted in a real-terms cut to funding for children's places. We are pleased that the Scottish Government is planning to strengthen the sustainable rate but this process needs to ensure settings will receive rates that cover their costs and enable them to re-invest in delivering high quality provision for their children.
"It's positive that the Government has recognised the issue of lost staff from private and voluntary settings and promised actions to improve recruitment and retention in the ELC workforce following campaigning by NDNA Scotland and our members. We have provided lots of evidence about this workforce crisis over the past few years and are pleased that it will now be a priority."
As part of the Health Check exercise, the Scottish Government also collected updated information from all local authorities on:
The sustainable rates that they have set for their funded providers in the private, third and childminding sectors;
Rates paid for the delivery of the free meal commitment;
Local authority approaches, in line with guidance published in April 2019, for setting sustainable rates; and
Any additional support that has been offered to their funded providers during the pandemic.
Read the full report here.
Read the analysis and evidence paper here.
Scotland
childcare
Covid-19 pandemic
early education
early years
Financial Sustainability
Health Check
local authority
Scotland
Scottish Government
Similar Articles
Ofsted Complaints Handling – all proposals accepted
The DfE has responded to the Ofsted complaints handling consultation and agreed to implement all…
Read more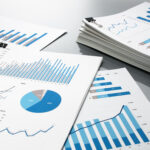 One in five unqualified: Ofsted publishes annual report
In her seventh and final Annual Report as Chief Inspector, Amanda Spielman highlights both the…
Read more