Reducing ratios newspaper article – NDNA's response
A front page article in the Telegraph on Saturday suggested that the Government is looking at reducing ratios of children to adults in childcare settings in England.
The article – which gave no named sources for this information – said that "education officials" argued that this would drive childcare costs down for parents. Having been on the frontline of the ratios debate eight years ago, NDNA has made urgent enquiries with officials at the Department for Education about the story and any policy changes they might be considering.
Purnima Tanuku OBE, Chief Executive of NDNA, said: "This is not the first time that relaxing ratios has been proposed when talking about the cost of providing high-quality childcare, however, we have not seen anything official along these lines. We are talking about nurseries and childcare providers who are critical to starting children on their educational journeys. Policy decisions affecting children's early learning and development have to be evidence based, not done by soundbites.
"Cutting down on staff to child ratios is not the answer to reducing the cost of childcare at a time of staffing crisis and underinvestment from the Government. We can't fix the challenges faced by the early years sector just by asking staff and nurseries to do more with less.
"The Government's funding of childcare places has never met the true costs for nurseries and 95% of our members say they are underfunded. This means more costs are passed on to parents to meet the Government's shortfalls. That is the area Ministers and officials should be focussing on."
We have raised the sector's concerns with the Department for Education who have noted that the report contained inaccuracies relating to existing ratios and said that any discussions with regards to ratios would be subject to consultation and engagement with the sector. We have been told that Ministers are committed to working with the sector to support recovery from Covid-19 and broader concerns about affordability in the childcare market.
Read the full article here.
Download a letter to your local MP which raises the pressing issue of funding of childcare places ahead of the decisions which will be made in the Comprehensive Spending Review below.
Letter template for Conservative MPs
Letter template for opposition party MPs
England
childcare
childcare costs
Department for Education
early years
England
Government
NDNA
telegraph
workforce crisis
Similar Articles
Most Scottish childcare providers getting raw deal from councils
The vast majority of local authorities are paying private providers a smaller proportion of their…
Read more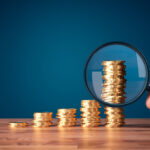 Funding rates 2024-25: Average rate increase lower than wages rise
The Government has announced the funding rates from April 2024-25 and also set out its…
Read more