Open letter to Ministers – investing in a specialist workforce
CEO Purnima Tanuku OBE signed the letter to Secretary of State for Education Gillian Keegan and Secretary of State for Education Steve Barclay calling for the ministers in charge of the SEND review to invest in a specialist workforce to support these children.
The letter, led by RCSLT, the National Deaf Children's Society and Speech and Language UK highlights:
The important role played by specialist professionals including identifying needs early
Insufficient numbers have been trained to meet rising demand
Many of these have left their jobs altogether
We need sufficient professionals to support children and young people with their needs both now and into the future
Purnima said: "We know from speaking with our members how concerned they are about the difficulties in supporting children with special and additional needs.
"Early years practitioners are critical fort identifying these needs early but then they can often struggle to get the necessary support in place at the time when it will make the most difference. We know that early intervention can be crucial to improving children's life chances.
"This really needs to change. We need the Government's response to the SEND review to put provision in place with investment to match to make sure that local authorities have the resources to support children who have these additional needs."
Similar Articles
Most Scottish childcare providers getting raw deal from councils
The vast majority of local authorities are paying private providers a smaller proportion of their…
Read more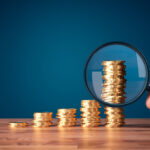 Funding rates 2024-25: Average rate increase lower than wages rise
The Government has announced the funding rates from April 2024-25 and also set out its…
Read more