Ofsted updates to Education Inspection Framework don't go far enough
Education watchdog, Ofsted, have published updates to the Early Years inspection handbook and to the guidance for early years providers that sits alongside it. They have also published a summary of the changes. The new inspection handbook will be in use from September 2022 and Ofsted have said it will not result in a change in inspection policy but is intended to provide greater clarity for both Ofsted inspectors and the sector.
The inspection handbook sets out the activities that inspectors follow when carrying out inspections of providers.
The changes to the handbook include:
a new section on how to apply the EIF in specific contexts and provisions such as childminders and out of school settings
the section 'Inspection and the COVID-19 pandemic' has been removed; paragraphs detailing how inspectors will take COVID into account have however remained
amendments to provide additional clarification and updated hyperlinks to other Ofsted and Government guidance have been made
National Day Nurseries Association Chief Executive, Purnima Tanuku OBE said of the changes: "Since inspections restarted, we have been raising concerns from the sector about how some inspectors have responded to challenges linked to Covid-recovery and workforce pressures. While the handbook update and revised guidance addresses some of these challenges, it will be important to see that reflected in providers' experiences on the ground.
"Nurseries and early years settings recognise the important role of inspections but we want to see effective, supportive and proportionate regulation. This is especially important as providers work to give the extra support children need following the impact of Covid-19 restrictions and an ongoing workforce crisis.
"Where early years settings have concerns about how inspections are carried out, there needs to be a fair and equitable process for everyone. That means urgent reforms to overhaul Ofsted's complaints process and restore trust across the sector."
England
early years
Early Years Inspection Framework
Inspection
Ofsted
Similar Articles
Funding rates 2024-25: Average rate increase lower than wages rise
The Government has announced the funding rates from April 2024-25 and also set out its…
Read more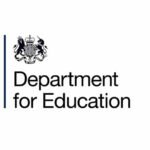 NDNA Announces Two New National Trustees
NDNA has announced the appointment of Susan Hill as Trustee for NDNA Scotland and Nikola…
Read more