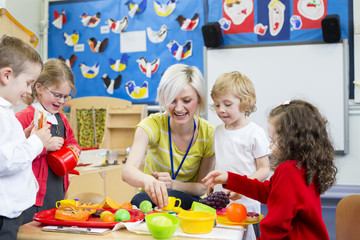 Ofsted report focuses on the three prime areas of learning
The aim of the report is to support practitioners in raising the quality of education within early years and follows on from Part 1 which covered staffing, curriculum and pedagogy.
This latest report focuses on the contributing factors in developing young children's skills and knowledge in the three prime areas of learning – communication and language, physical development and personal, social and emotional development (PSED). It highlights that frequent interactions between children and adults are 'fundamental' to developing the knowledge and skills young people will need and identifies that high-quality interactions are most likely to occur when:
practitioners are aware of what children already know and can do and respond accordingly
practitioners know the curriculum they want children to learn in advance
all children experience enough planned and incidental interactions with adults to learn what they need to know
Stella Ziolkowski, NDNA's Director of Quality and Training, said:
"We know that the first five years count when it comes to giving our children the best start in life. This report really reaffirms what the amazing practitioners in the sector know and do every day.
"The importance of interactions and practitioners as good role models for young children's development is essential. We know that the impact of good early education lasts forever. Developing strong relationships and understanding children's starting points will enable practitioners to know what they want their children to learn.
"With the sector facing an ongoing staffing crisis it is more important than ever that we recognise and champion the super stars in our workforce. We want to support new entrants into the workforce to understand the importance of their interaction with children from birth and it is good to see clarification from Ofsted that confirms this."
The report recognises that although high quality interactions are key to the development of children's knowledge and understanding, ' they are not sufficient in themselves to guarantee that all young children will learn what they need' and that leaders need to prioritise the prime areas in their curriculum thinking.
Amanda Spielman, His Majesty's Chief Inspector, said:
"A strong foundation in the early years is crucial for children's success throughout their education and beyond. The research clearly shows that early years practitioners who focus on the prime areas, and understand that every interaction is a teaching opportunity, leave children equipped with the tools they need to thrive."
Ofsted will complete its series of research into early years education with 'Best start in life: part 3 which will focus on the four specific areas of learning – literacy, mathematics, understanding the world and expressive arts and design.
Similar Articles
Ofsted Complaints Handling – all proposals accepted
The DfE has responded to the Ofsted complaints handling consultation and agreed to implement all…
Read more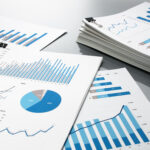 One in five unqualified: Ofsted publishes annual report
In her seventh and final Annual Report as Chief Inspector, Amanda Spielman highlights both the…
Read more