Ofsted report: 98% still good or outstanding but more recent inspection concerns
Her Majesty's Chief Inspector Amanda Spielman launched Ofsted's Annual Report 2020-21 today.
The report covered the year to September 2021 during which the Inspectorate carried out fewer inspections than normal due to closures and restrictions.
Although 98% of nurseries and pre-schools still remain judged as good (76%) or outstanding (22%) there are concerns about the numbers of childcare providers leaving Ofsted's register.
Childcare places have reduced by 9.920 which is about 1% of the total numbers of places the previous year.
Another big concern highlighted in the report was that 44% of early years providers believe children's personal, social and emotional development had fallen behind. This was particularly strong in in areas of deprivation where it was reported there was lower take-up of two-year-old places.
Purnima Tanuku OBE, Chief Executive of National Day Nurseries Association (NDNA), said: "This Ofsted report rightly acknowledges the key role that early years settings and their workforce have played in supporting our youngest children through such a tough year with the harmful effects of closures and restrictions.
"We are hearing from early years providers how they have worked with children who have displayed challenging behaviours at nursery. Their wellbeing and support with their language skills and personal, social and emotional development have been critical.
"It's a great tribute to our nurseries that despite the negative impacts from the pandemic, 98% are still judged as being good or outstanding. However, we are concerned by the trend in recent inspections.  It is vital that inspectors recognise the challenges that nurseries still face and the stress that staff are under on a daily basis. Due to ongoing measures and staff absences, nurseries are very different places compared to pre-pandemic times. Ofsted must review its complaints and appeals procedure to make sure that complaints are treated fairly.
"Even before the Covid-19 pandemic hit, we were reporting that staffing recruitment and retention had hit crisis levels but the pandemic has made this situation even worse. It's important that this is recognised by Ofsted. There is therefore a question about how everyone in the sector, from Government to Ofsted can put measures in place to support nurseries to retain staff and to encourage more people into the profession.
"The loss of places and providers from the Ofsted register highlights how challenging this period has been, seeing the largest drop in the number of providers in recent years. This is exactly what we warned about earlier this year, with closures disproportionately affecting areas with higher deprivation and lower funding rates.
"Children must be at the heart of educational recovery efforts, starting with early years. That's why we need to see a clear reform of the early education and care policy and a funding system that is built to deliver this."
Ofsted's Chief Inspector, Amanda Spielman, said: "In order to protect older generations, we asked the youngest generation to put their lives and education on hold. As we look forward to the year ahead, we must strive to redress the balance. Every generation gets one chance to enjoy its childhood and fulfil its potential. We must do all we can to make sure this generation is not denied its opportunity."
Read the full report here
England
UK
Amanda Spielman
childcare
Ofsted
Outstanding
Similar Articles
Most Scottish childcare providers getting raw deal from councils
The vast majority of local authorities are paying private providers a smaller proportion of their…
Read more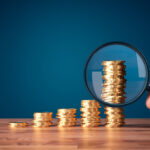 Funding rates 2024-25: Average rate increase lower than wages rise
The Government has announced the funding rates from April 2024-25 and also set out its…
Read more