Ofsted publish five year strategy
Ofsted has published its five year strategy which was recently trailed by HMCI Amanda Spielman at Nursery World Business Summit. Their new approach will have a strong focus on early years.
The strategy sets out eight priorities:
One of the priorities is 'Children having the best start in life' which is where the focus on early years comes in. Under this priority, Ofsted have committed to:
Develop the evidence base around the early years learning and development curriculum through their research and insights programme
Develop specialist training on early years education for our workforce to enhance their understanding of what high-quality early education looks like
Raise awareness and promote a better understanding of education and care in children's early years
The strategy claims this approach will result in an improvement in early years practice as practitioners will use Ofsted research, evidenced by feedback from focus groups with the sector, to improve practice.
Ofsted have also committed to prioritise a skilled workforce and to continually "invest in training and development for all our staff", making sure "they have the knowledge and skills to be highly effective in their roles".
The full list of strategic priorities is as follows:
In response to the new strategy, Purnima Tanuku OBE, Chief Executive of National Day Nurseries Association (NDNA) said: "Children's early years are absolutely crucial to their life chances and what they achieve throughout the rest of their education.
"In offering specific training to its own inspection workforce, Ofsted is acknowledging that they require improvement and we hope that this means inspectors will have more empathy with and understanding of early years settings and their workforce issues. Sadly this has been lacking in many cases and has placed unreasonable burdens on our nurseries and other providers. We have seen evidence of staffing pressures leading to downgraded inspections putting further pressure on the remaining staff.
"The Anna Freud Centre revealed that 27% of early years practitioners said that fears about Ofsted inspections had given them stress and anxiety. So we really welcome the focus that Ofsted is going to give early years and hope that this will make a difference for childcare providers and the children they educate and support.
"Ofsted has rightly recognised both the tough challenges the whole early years sector is dealing with, but also their amazing work and dedication over the last two years supporting our youngest children with their development and wellbeing. We have shared our concerns over the rate of early years settings closing linked to chronic underfunding and the pressures of the pandemic.
"We want to see children's early education kept at the top of the political agenda so the commitment from Ofsted to provide the sector, Government and Parliament with more evidence to back up existing knowledge on this issue should also be welcomed.
"Ofsted's commitment to being a responsible inspectorate needs to be translated into actions on the front line, meaning that early years providers have a much more positive experience and work together with the regulator to improve outcomes for our youngest children. They must also urgently review their complaints procedure so it is fit for purpose, fair and proportionate."
You can read the report and full strategy here.
You can also read Amanda Spielman's summary piece published alongside the new strategy.
England
Amanda Spielman
Ofsted
Similar Articles
Most Scottish childcare providers getting raw deal from councils
The vast majority of local authorities are paying private providers a smaller proportion of their…
Read more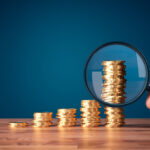 Funding rates 2024-25: Average rate increase lower than wages rise
The Government has announced the funding rates from April 2024-25 and also set out its…
Read more