Ofsted: guidance on significant events or changes to health
NDNA had an urgent meeting today (13 January) with Ofsted about the guidance document 'Childcare: reporting significant events and changes to health'. This has been taken down by Ofsted for review and we welcome this approach.
We understand that it will be made clearer that the guidance will only apply to the registered person whose suitability is checked by Ofsted at registration.
Before the guidance was withdrawn, Chief Executive of NDNA said: "This announcement smacks of government guidance taken to the extreme. Early years settings and their teams will be rightly very concerned about the potential scope and intrusive nature of this reporting requirement. This could have a huge impact on staff who are already working flat-out in demanding jobs to care for and nurture our youngest children.
"Throughout the pandemic, nurseries and their teams have worked to give children a vital sense of normality while keeping them as safe as possible. This unclear and potentially wide-ranging reporting requirement would not be a helpful or constructive approach. It can be seen as intrusive and is likely to put more pressure on an already stressed workforce.
"When nurseries are recruiting, they ensure that people working with children are suitable and fit to practice and this is dealt with by responsible employers on a daily basis. However, this process, brought in without consultation, risks being unworkable for both providers and Ofsted.
"We are seeking urgent clarification from Ofsted and a withdrawal of this document until it can be properly reviewed and consulted on with the sector."
England
Guidance
Health
Ofsted
Similar Articles
Most Scottish childcare providers getting raw deal from councils
The vast majority of local authorities are paying private providers a smaller proportion of their…
Read more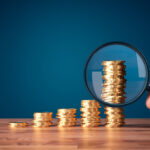 Funding rates 2024-25: Average rate increase lower than wages rise
The Government has announced the funding rates from April 2024-25 and also set out its…
Read more