Nursery closure rates up fifty per cent on last year
Nurseries continue to close at a faster rate than previously, with fifty per cent more closures in 2022-23 compared with the previous year, according to research by National Day Nurseries Association (NDNA).
As the early years sector in England is preparing for a massive expansion of Government-funded childcare from April 2024, this raises serious questions about whether there will be enough childcare providers and places to deliver Government promises.
Analysis of the data also showed that closures are most likely to take place in areas of deprivation. In 2022-23, 37% of the nursery closures were in the 30% most deprived areas of England. The most deprived wards in the country saw 16% of the total closures. This compares with 34% of nursery closures in 2021-22 happening in the 30% most deprived areas.
Purnima Tanuku OBE, Chief Executive of NDNA said: "The current state of our nurseries is extremely worrying, given the promises the Chancellor made to parents in the Spring Budget.
"Our research shows that the rate of closures has increased by 50% compared with last year. The main reason for this has been chronic underfunding of early years places. An average increase of 3.4% to hourly rates does not cover the rocketing costs providers have seen.
"Nurseries' wage bills rose by 14% with the increase in minimum and living wages from April and business rates bills have also shot up for the majority. This is before we take into account the persistently high inflation, interest rate rises and food costs that are 20% higher than last year.
"The Government has announced that funding rates will go up in September, but judging by the cost of living pressures, the suggested rates will not keep pace. For many nurseries, this will be too little, too late.
"We need urgent action now for our nurseries to remain sustainable. Every nursery closure is devastating to children, their families, staff and communities. It is unfair that nurseries are having to close their doors for good because the early years funding has been woefully inadequate to be sustainable."
Nursery closures investigation:
In 22-23 we documented 186 nursery closures in England compared with 124 during 21-22
This is an increase of 50% across the whole year
This map shows where the nursery closures have taken place since 2021 over the last two financial years
It shows higher numbers of closures in the large cities as you would expect in areas with larger populations, but in particular, hotspots include south and east Manchester, the Leeds/Bradford area, the North East and around Bristol
The figures build on Ofsted data which revealed a net loss of 302 nurseries and preschools between August 2021 and August 2022.
Similar Articles
Most Scottish childcare providers getting raw deal from councils
The vast majority of local authorities are paying private providers a smaller proportion of their…
Read more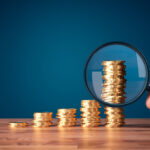 Funding rates 2024-25: Average rate increase lower than wages rise
The Government has announced the funding rates from April 2024-25 and also set out its…
Read more