Nurseries could pay staff more if they didn't have to pay business rates
Nurseries in England would be able to pay staff more and reduce fee increases to parents if they did not have to pay unfair business rates, says National Day Nurseries Association (NDNA).
NDNA, the voice of the sector, represents private and voluntary nurseries across England, Scotland and Wales. Childcare businesses in Scotland and Wales no longer have to pay business rates, following campaigning by NDNA and our members.
But in England, the average bill is now £13,267, which is the equivalent of delivering 15-hour per week places for five children, based on the lowest hourly funding rate of £4.61.
Ahead of the Autumn Statement on Thursday 17 November, NDNA ran a short survey in November, with responses representing 782 nurseries of all sizes and shapes across England.
Purnima Tanuku OBE, Chief Executive of National Day Nurseries Association (NDNA) said: "Business rates are an unfair tax on the space nurseries provide for children to learn, grow and develop. Our latest research with providers show what a damaging impact they are having.
"During a cost of living crisis it makes no sense to hit struggling nurseries with more than £13,000 per setting of extra costs that push businesses into making a loss. Providers are clear, abolishing business rates for nurseries could mitigate rising fees for parents, increase pay for staff and just make them a little more sustainable.
"Nurseries are delivering government funded childcare on rates that already do not cover their costs. For schools and academies these rates are reimbursed and the same should be true for all nurseries. Adding extra tax burdens on these providers is undermining the government's education priorities.
"Business rates are not a silver bullet, chronic underfunding is still the elephant in the room on childcare that the Government has to address. However this is one thing the Chancellor could do with the stroke of a pen to treat nurseries more fairly and help with the crisis the sector is facing."
The average business rates bill includes a sizeable proportion on nurseries who receive an 80% discount as not-for-profit organisations. Some very small nurseries are exempt if their valuation falls below the £12,000 threshold but the vast majority of nurseries are larger premises and must pay their bill.
During the Covid pandemic, nurseries were made exempt from paying business rates for 15 months, followed by a two thirds discount until end of March 2022.
NDNA asked nurseries in the survey what the impact would be on nurseries if they no longer had to pay business rates. The top answers were (see full table lower down):
61.4% – would increase staff salaries
49.7% – would reduce losses in the business
40.7% – would reduce fee increases to parents
Karen Simpkin, Managing Director of Sunflower Children's Centre in Sheffield, said: "Business rates are a huge cost to the sector. My current costs are £10,600 per year which equates to 2340 funded hours. The Local Authority gives the funding with one hand, and we move it across to the business rates department (at a cost to us) with our hand.
"How do we support the 2340 hours which are needed by our most vulnerable children. Who pays? Fee-paying parents subsidise the 15 hours and the sector is vilified for charging to enable us to provide quality care.
"I haven't even included the cost of gas and electric. If Scotland and Wales can remove business rates to support their sectors, what excuse does England have for not supporting a struggling sector? Most importantly they need to increase the funding to a realistic figure."
A revaluation exercise on property values took place in 2021 and will take effect from April 2023. This means in reality that most nursery businesses will expect to see increases in their bills once again. For the 2017 revaluation, nurseries saw an average increase of between 30 and 50% on their business rates bill.
From April 2023, childcare businesses will also have to absorb rises in minimum wages, also expected to be announced by the Chancellor on Thursday.
Similar Articles
Most Scottish childcare providers getting raw deal from councils
The vast majority of local authorities are paying private providers a smaller proportion of their…
Read more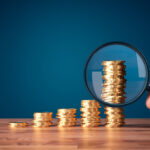 Funding rates 2024-25: Average rate increase lower than wages rise
The Government has announced the funding rates from April 2024-25 and also set out its…
Read more