New minister speaking at free member event
Scotland's new Minister for Children and Young People Clare Haughey will be speaking to nursery owners and managers across the country about the future of early learning and childcare (ELC) and how UNCRC Incorporation will impact on ELC at a free event.
 
National Day Nurseries Association (NDNA) Scotland organises two free events for members each year. This one on Wednesday 29th September will also include speakers from Children's Parliament and Care Inspectorate Scotland.
NDNA Scotland will also be launching its UNCRC (United Nations Convention on the Rights of the Child) Toolkit which includes a range of resources to support nurseries to incorporate the rights of the child into their policies and procedures. These resources are all free to member nurseries.
Clare Haughey MSP will be giving the keynote address, talking about ELC in Scotland going forward, now that childcare providers are offering 1140 hours of funded childcare per year to three and four-year-olds.
In March 2021, the Scottish Parliament voted to incorporate the UNCRC into Scots Law. Under the proposed law, all funded ELC providers will have to evidence that they are incorporating the rights of the child into everything they do once it becomes law.
Scotland's Commissioner for Children and Young People, Bruce Adamson, is unable to attend the member event but has sent a short video in which he talks about the crucial role nurseries play in supporting children's rights. He thanks the nursery sector for all they do which has "never been more necessary than during Covid".
Cathy McCullough of the Children's Parliament will give a presentation "Winning Hearts and Minds" which gives practical examples and activities to embed the rights of the child into a nursery provision.
Catherine Agnew from the Care Inspectorate Scotland will be introducing the new inspection framework which is currently undergoing its trial period.
Employment Law experts Citation will also be discussing HR issues such as dealing with challenges once the furlough scheme has ended at the end of this month.
There will be the opportunity to put questions to all the speakers.
Purnima Tanuku OBE, Chief Executive of NDNA Scotland, said "We're delighted to be hosting this event for members that will be important for nursery managers, owners and practitioners as Scotland enters a new phase in educating and caring for our youngest children.
"The UNCRC incorporation is fantastic news for children and we know there is already a lot of good practice of working with children in a rights-based way. However, childcare providers do need to make sure they have all the resources in place to fulfil their requirements. This includes demonstrating how they are meeting their duties with a Child's Rights and Wellbeing Impact Assessment. Our toolkit which we are launching at the event will guide them through and includes templates to help them.
"Our member nurseries have told us that with the event being virtual, they can access it from anywhere across the country which was sometimes a barrier to those living in more remote areas when the events were only held in Glasgow or Edinburgh.
"We hope as many nurseries as possible will be able to take part."
The event starts at 1pm and lasts for about two hours. To find out more email [email protected] or ring 01484 407070.
Scotland
Child's Rights
Clare Haughey
Early Learning and Childcare
ecl
Minister for Children and Young People
NDNA
ndna member events
Scotland
UNCRC
Similar Articles
Ofsted Complaints Handling – all proposals accepted
The DfE has responded to the Ofsted complaints handling consultation and agreed to implement all…
Read more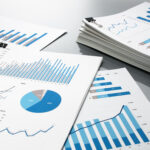 One in five unqualified: Ofsted publishes annual report
In her seventh and final Annual Report as Chief Inspector, Amanda Spielman highlights both the…
Read more