NDNA, Walker Books and Maisy are all going to nursery – are you?
National Day Nurseries Association (NDNA) has teamed up with Walker Books as they

celebrate 30 years of "Maisy"

stories using the picture book Maisy Goes to Nursery by Lucy Cousins.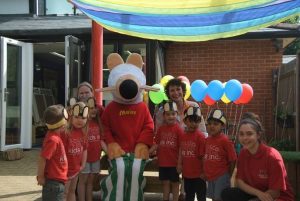 They are hoping nurseries and other early years settings will take part in a dedicated storytelling day and are offering a whole host of resources and guidance on reading, storytelling, helping new children settle into nursery and a prize draw.
As part of the campaign, NDNA is encouraging all early years settings to participate in a Maisy Goes to Nursery Story Day on Friday 25 June. This is open to all nurseries across the UK, big and small.
Practitioners can read the story to the children inside or outdoors and try a number of different activities which can be found on NDNA's website. These activities could include Hide and Seek Panda pursuit and activities to help children settle into nursery.
Purnima Tanuku OBE, Chief Executive of NDNA, said: "Maisy is such a popular children's character and one that many families will know really well, given its huge success over the last 30 years.
"Maisy Goes to Nursery offers children an insight into a setting and some of the fun activities children may do whilst at nursery.
"It's fantastic to be celebrating Maisy's legacy and sharing this story with children. This campaign is not only a great way to celebrate Maisy but a fantastic way to support nurseries with storytelling and settling children into settings.
"We hope as many nurseries as possible sign up and join us by reading the story to the children in their nursery and taking part in some fun activities on 25 June.
"I can't wait to see what nurseries do around this story and hope there will be lots of activities shared with us on social media."
Ed Ripley, Sales and Marketing Director, Walker Books, said: "I am absolutely delighted that we have been able to team up with the NDNA to celebrate Maisy's Birthday and equally importantly introduce Maisy to a new generation of young readers."
Ahead of the campaign day, NDNA member nursery Kids Inc Day Nursery in Crowthorne, Berkshire hosted a storytelling session with storyteller/actress Liz Fost. Children from the nursery were also joined by Maisy the mouse.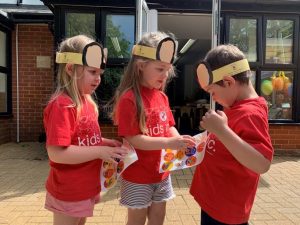 Nursery Manager Jeni Sutton said: "We had the most fantastic time listening to Liz read one of our favourite stories. The children were also very excited to meet Maisy the mouse who joined in with some of the games. This is a great campaign to get involved with to highlight how important storytelling can be for children's future learning."
The first 50 NDNA members to sign up for the story day will receive a special Maisy pack which includes a copy of the book, Maisy ears and stickers.
NDNA members can also enter into a free prize draw. The first prize is a visit from Maisy at your nursery plus ten runner-up prizes of a copy of the book plus a Maisy floor puzzle from Petit Jour Paris.
early years
Lucy Cousins
Maisy the mouse
NDNA
Walker Books
Similar Articles
Funding rates 2024-25: Average rate increase lower than wages rise
The Government has announced the funding rates from April 2024-25 and also set out its…
Read more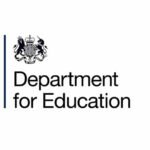 NDNA Announces Two New National Trustees
NDNA has announced the appointment of Susan Hill as Trustee for NDNA Scotland and Nikola…
Read more