NDNA Scotland publishes early learning and childcare election manifesto
This election represents a chance for the next Scottish Government to get it right for early learning and childcare (ELC) as National Day Nurseries Association (NDNA) Scotland has published key issues for children, families and nurseries ahead of the May elections.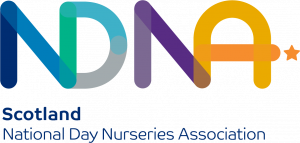 NDNA Scotland's manifesto, Getting ELC Right for Scotland's Children, focuses on improving the funding system for childcare places and the right support for the early years workforce to enable them to continue to support children's learning and development.
Purnima Tanuku OBE, Chief Executive of NDNA Scotland, said: "Children should rightly be a key priority for the next Scottish Government as we look to respond and recover from the current pandemic.
"We know that access to high quality early learning and childcare can make a huge difference to children's life chances, which is why we want to see the system working for children, families and nurseries.
"The current system is too complicated for both parents and providers. Scottish families have among the lowest uptake of Tax Free Childcare and one of the reasons for that is simply paperwork. The administration of different childcare systems also puts added burdens on nurseries when they could be focusing on the children.
"We want to see funding truly follow the child with a family-centred childcare account for each child where all government funded hours, Tax Free Childcare, and Universal or Tax Credit payments can be directed straight to the childcare providers parents choose.
"The next Scottish Government must make sure that the current system is working and the funding covers the cost before any extension to the policy. Any expansion plans must be fully costed in line with increased delivery costs. Without the right funding, nurseries will become unsustainable and won't be there to support families or deliver the high quality ELC that children need.
"Parents and nurseries know that the staff who work with their children are the biggest contributors to their development and well-being. Throughout the pandemic, early years workers have put themselves on the frontline to make sure children and families could access critical places. Their work and contributions need to be recognised but we also want to see investment in their training and support.
"This is a critical time for Scotland's families, economy and children. This pandemic has shown just how crucial early learning and childcare is to the national infrastructure.
"We must invest properly in children's futures which means ensuring the funding is right and follows the child to the provider that meets families' needs. Also that those working with children on the front line are fully supported."
The manifesto outlines the concerns that nurseries have as the cost of delivering ELC continues to rise, yet funding does not keep pace. Families are forced to navigate the complex landscape of funding and financial support for childcare places.
It calls for four urgent steps to get ELC right for Scotland's children, families and nurseries:
The right funding for childcare places
The right funding system – a single childcare account for families
The right support for the ELC workforce
The right support with business rates.
The next Scottish Government should:
Fully cost its plans for funded ELC, including any future expansion of the offer to parents, to ensure that funding increases in line with rising costs for nurseries to provide high-quality care and learning
That the next Scottish Government work with NDNA Scotland, the sector and UK government to create a family-centred Childcare Passport for ELC funding
Enhance the support ELC providers and their workforce through investment for upskilling and training staff across the private and voluntary sector
Commit to extending the 100% business rate relief for registered childcare businesses – so nurseries can invest in high quality learning and care.
Scotland
childcare
early years
funding
Scotland
Scottish Government
support training
Similar Articles
Most Scottish childcare providers getting raw deal from councils
The vast majority of local authorities are paying private providers a smaller proportion of their…
Read more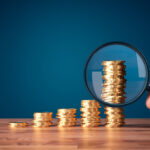 Funding rates 2024-25: Average rate increase lower than wages rise
The Government has announced the funding rates from April 2024-25 and also set out its…
Read more