NDNA partners with Hope to secure more discounts for nurseries
National Day Nurseries Association (NDNA) is announcing a new commercial partnership with educational resources supplier Hope.
The partnership with Hope, part of the Findel family of brands, will offer new benefits for NDNA members including discounts on over 32,000 products.
Hope is the home of everything nurseries need for their settings. From role play and small world, to outdoor, furniture and cleaning, they've got it covered. Plus, with endless inspiration and ideas to bring learning to life, gold star customer service and outstanding value, Hope is all you need.
NDNA members will enjoy a discount of 15% off every order, a special one-off 20% discount on an order of choice from Hope, discounts of up to 70% off more than 200 essential early years items in a core NDNA list, as well as free delivery.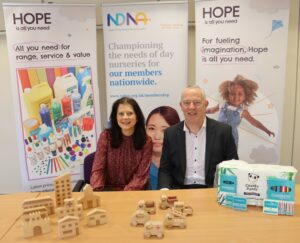 Talking about the new partnership, NDNA's Chief Executive Purnima Tanuku OBE said: "NDNA spent months choosing the right partner that offered the very best value for our members. We were impressed by Hope's passion to inspire and support nurseries whilst also delivering excellentcustomer service.
"We're so pleased to be working with Hope. The scale of NDNA's membership has enabled us to negotiate competitive prices on an inspiring range of early years resources, including everyday items.
"Hope's time-saving and budget management online solutions will support our members with making savings not just on price, but on precious time too."
Chief Executive Officer for Findel, Chris Mahady concludes: "We're delighted to be partnering with NDNA once again. Since our previous partnership in 2018, we have been on a transformational journey and have reshaped our business from top to bottom to ensure our customers are at the heart of everything we do. We will work hard together with NDNA to provide members with the highest quality resources and equipment, the best value, and inspiration, backed by our market-leading service.
"We look forward to welcoming members to our Hope brand and supporting them however we can in the future."
UK
Cara Brundle
Chris Mahady
Hope
Similar Articles
Funding rates 2024-25: Average rate increase lower than wages rise
The Government has announced the funding rates from April 2024-25 and also set out its…
Read more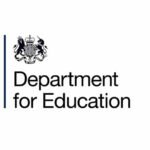 NDNA Announces Two New National Trustees
NDNA has announced the appointment of Susan Hill as Trustee for NDNA Scotland and Nikola…
Read more