NDNA launches nursery sustainability study
National Day Nurseries Association (NDNA) has released three surveys – one each for nursery providers in England, Scotland and Wales – ahead of the Comprehensive Spending Review in England and budget planning in Wales and Scotland.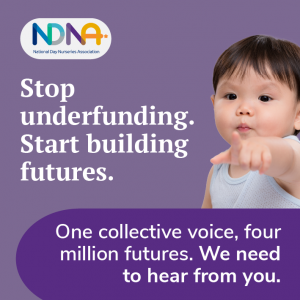 With the Coronavirus pandemic still affecting nursery costs and the numbers of children in settings, the surveys aim to pinpoint the latest challenges for nurseries. This crucial information will be used to inform policy recommendations to each Government to ensure funding supports the delivery of high quality early education for children.
Each survey will look at the specific Government funded schemes in the relevant country such as rates received and if this is adequate to cover costs. With reported changes to working patterns, they will also look at the percentage of total hours that are government funded compared to parent paid hours and if this has changed.
Purnima Tanuku OBE, Chief Executive of NDNA, said: "We are constantly working with members and the whole sector to give the strongest voice for everyone working in early years. With the Government's Comprehensive Spending Review and new Programmes for Government in Scotland and Wales, it's vital we have the facts and figures to make the case for investing in our youngest children.
"Early education and childcare are vital parts of our national infrastructure, with the high quality places nurseries provide helping to give children the best start in life. It is vital that these early years settings are sustainable so that parents are able to return to work or can retrain as well.
"A huge thank you to all our members who have taken the time to fill in this important piece of research for us. It will enable us to put together a strong body of evidence for the Governments in all three nations. Millions of children's futures will be affected by the decisions policymakers will be making and we want to draw on providers' experiences to make sure they get it right for children, families and the sector.
"Please take a look at what information you will need to hand before starting the survey and thank you so much for helping us be your voice."
With the business rates holiday coming to an end and a Government review in progress, the England survey will look at the situation regarding business rates relief, increase in staffing budgets, access to business support grants and follow up to NDNA's research on early years underspends.
In Wales, the questions will also investigate occupancy levels, details of new local provisions and the positive impact of business rates relief.
With the 1140 hours scheme being fully rolled out from August 2021, the Scotland survey will look at nurseries' involvement so far and local authority plans for the future. It will also look at additional grants to support the costs of Covid-19 and the pandemic's impact on occupancy levels.
Complete the surveys here:
Everyone who completes the survey will be entered into a prize draw to win a £50 TTS voucher or one of two £25 Consortium vouchers. The deadline for the England survey is Monday 9 August. The Scotland and Wales surveys will close on Monday 23 August.
childcare
Comprehensive Spending Review
Covid-19 pandemic
early education
England
funding
local authority
NDNA
Scotland
Wales
Similar Articles
Ofsted Complaints Handling – all proposals accepted
The DfE has responded to the Ofsted complaints handling consultation and agreed to implement all…
Read more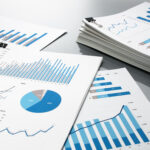 One in five unqualified: Ofsted publishes annual report
In her seventh and final Annual Report as Chief Inspector, Amanda Spielman highlights both the…
Read more