NDNA launches cost of delivery survey for nurseries
NDNA is asking the nursery and  early years sector across England, Scotland and Wales to fill in a short survey asking key questions to see the impact of rising costs on childcare businesses and charities.
As providers face a number of pressures the design of the survey has been cut down to minimise the number of questions in the survey which ask about increase in staffing bills, parental fees, expected business performance and funded places.
To present a wide range of views in the media and to elected politicians, Ministers and civil servants there is space for respondents to give additional information and comments. If a nursery is part of a group, we would ask for one survey response per group with data from across the group to be included.
Links to surveys are as follows:
NDNA's Chief Executive Purnima Tanuku OBE said: "We know that nursery businesses are really up against it in terms of finances and time but we really need this topline data to show Ministers and senior civil servants who we meet with regularly what the real impact is of high costs and stagnant funding rates.
"For this reason we have kept this year's nursery costs survey very short so it's not a burden on a setting's time.
"We would really appreciate as many responses as possible so we have a body of evidence to present to each government across the UK. We are lobbying around hourly funding rates, energy costs, workforce and business burdens like VAT for all three nations and business rates for nurseries in England ahead of the Spring Budget in March.
"Please try to fill this in so we can help you."
The survey will run until 2 February.
England
Scotland
UK
Wales
Cost of Living
Survey
Similar Articles
Funding rates 2024-25: Average rate increase lower than wages rise
The Government has announced the funding rates from April 2024-25 and also set out its…
Read more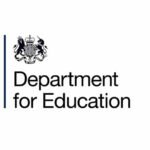 NDNA Announces Two New National Trustees
NDNA has announced the appointment of Susan Hill as Trustee for NDNA Scotland and Nikola…
Read more