NDNA employees trek through all 3 nations
A group of National Day Nurseries Association (NDNA) employees have challenged themselves to "virtually" walk, jog and run between their 3 main offices in England, Wales and Scotland in April.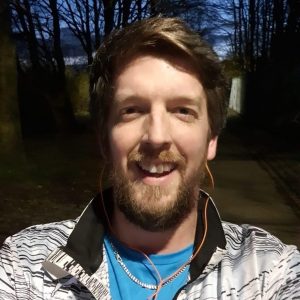 The group of 12 – who live across England and near Edinburgh – "set off" from NDNA's head office in Huddersfield, West Yorkshire on 1 April bound for the NDNA Cymru office in Ruthin, Denbighshire. They wanted to coincide the challenge with Action for Happiness' Active April which is all about being more active to improve your mental wellbeing.
The NDNA Strollers hope to arrive at the NDNA Scotland office in Edinburgh by accumulating miles near to their homes. This week they stepped up a gear for World Health Day.
The idea came about following a remote programme organised by NDNA Scotland's National Manager Jane Malcolm (pictured top right), who is a marathon veteran, ultra runner and all-around outdoor enthusiast.
She mentored a group of staff members through the couch to 5k programme earlier this year to try to increase their fitness levels, mental wellbeing and encourage office-style friendly banter. Jane produced a weekly newsletter with tips, ideas and photos of the group during their highs and lows as well as charting her own adventures in the Pentland hills near her home.
Jane said: "We were all missing the office chat and this group allowed for plenty of banter and competition on the NDNA Strollers WhatsApp group. This has allowed us to feel closer now than before even though we have all been working separately and hundreds of miles from each other. We have encouraged each other to keep going on the darkest and coldest of evenings and sharing the beautiful sunny days which has been great."
Some of the group were already running at a low level but wanted to step up their distances; others had never run before and some were wanting the motivation to walk regularly.
Within 4 days of setting off, the group had already notched up 120 miles, reaching Liverpool after the quick trip to Ruthin.
Jane has mooted the idea of a return journey if they arrived at their destination too quickly!
Purnima Tanuku OBE, Chief Executive of NDNA, said: "This last year has been so difficult for everyone and so we were delighted with Jane's idea to mentor whoever was interested to get outdoors more and have fun.
"It's brought employees from across the UK closer together and we have all enjoyed seeing the pictures of what they have got up to and where. We let our staff have longer, flexible lunch breaks so they could get out in the middle of the day to avoid walking in the dark and take a much-needed break from their screens.
"When we are encouraging our own nursery members to keep their children fit and healthy outdoors, it's heartening that we are practising what we preach.
"We are so grateful to Jane for inspiring so many others to strive for better health and reach their fitness goals."
Highs and lows included combating sub-zero temperatures, scaling local hills, dealing with dark afternoons, injuries and some stony falls and running in the snow. Those taking part have all discovered new places nearby and shared their photos.
Jane sent participants in the Couch to 5k a special challenge t-shirt and goody bag to encourage them to achieve their goals on 13 March.
Find out more about the couch to 5k challenge here.
Action for Happiness
Active April
mental wellbeing
NDNA
World Health Day
Similar Articles
Funding rates 2024-25: Average rate increase lower than wages rise
The Government has announced the funding rates from April 2024-25 and also set out its…
Read more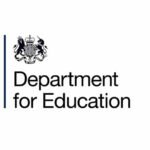 NDNA Announces Two New National Trustees
NDNA has announced the appointment of Susan Hill as Trustee for NDNA Scotland and Nikola…
Read more