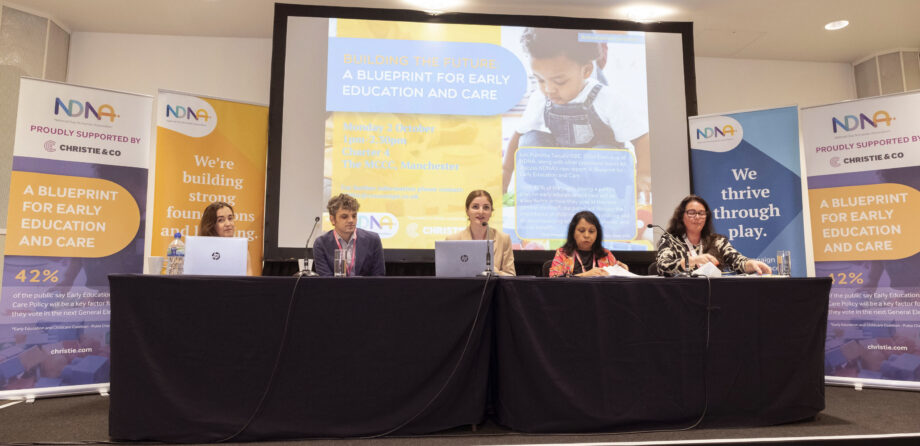 NDNA at Party Conferences: Conservative Party Conference round up
With a general election on the horizon NDNA were at the forefront of the recent Conservative Party conference, speaking to politicians and policy makers about the future of early education and childcare.
NDNA's CEO Purnima Tanuku OBE, spoke at fringe events including a panel discussion hosted by the Early Education and Childcare Coalition's event. NDNA hosted its own event to present a Blueprint for Early Education and Childcare which included a panel chaired by Matilda Martin of TES with Courteney Donaldson of Christie and Co, David Hale of FSB and Sarah Robson from Save the Children.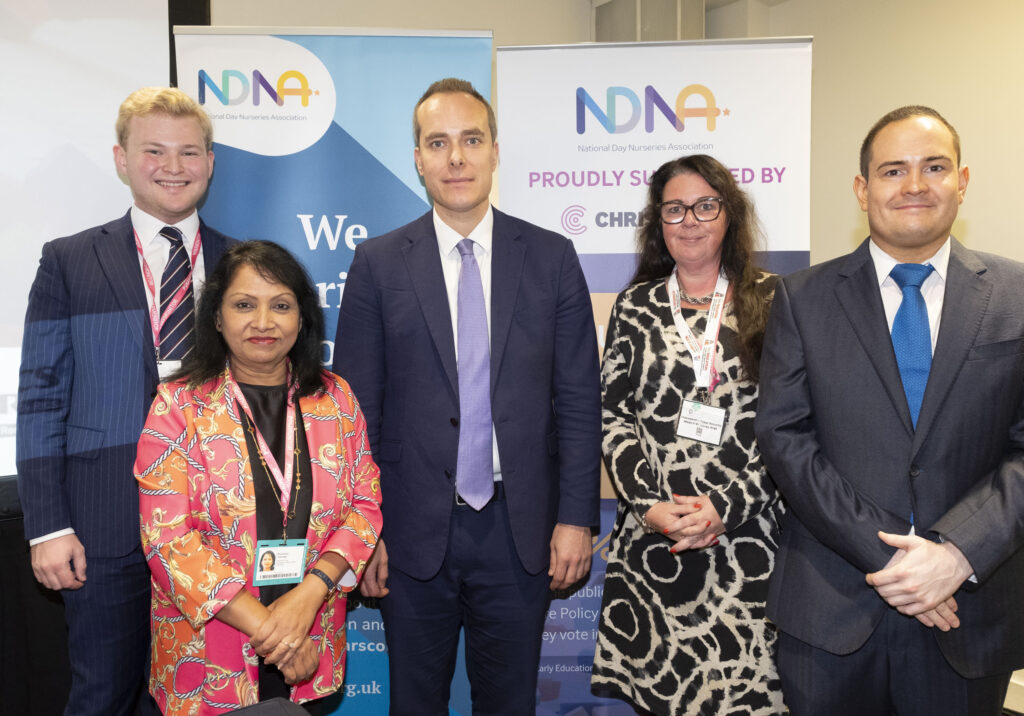 Purnima also attended the key ministerial speeches to hear first-hand new policy announcements. Policies announced by the Conservatives included a pledge to increase the National Living Wage to at least £11 and the replacing of T-levels within a few years.
Jeremy Hunt confirmed that the national living wage is set to increase to at least £11 an hour from April 2024. During his speech to conference, he said that two million of the lowest paid workers would benefit as a result of this rise.
Responding to the announcement Purnima Tanuku OBE, Chief Executive of NDNA said: "Since it was first brought in almost eight years ago, the National Living Wage will have gone up by 53% and yet the hourly funding rate that the Government pays to providers has only risen by 23% in the same period.
"If the Government plans to increase the National Living Wage to £11 and beyond, they need to have a plan of how childcare funding will keep up, given historically low funding rates. Wage bills make up around 75% of total nursery business costs, so if owners can't increase their income through funding or fees they won't be able to keep the staff they desperately need, resulting in even more closures. We have already reported that nursery closures are up by 50% this year compared with last year. The sector needs to expand, not contract, so they will need help to be able to pay staff the new National Living Wage when it comes in from April."
Prime Minister Rishi Sunak announced in his conference speech that A Levels and T Levels will be combined into an Advanced British Standard Qualification for 16- to -19-year-olds. This is a long-term plan that the Government says will take a decade to deliver. The new Baccalaureate-style qualification will mean that students will study five subjects, including some English and maths up to the age of 18. To address the need for more teachers the prime minister announced "special bonuses of up to £30,000".
Following the Prime Minister's speech Purnima Tanuku OBE, Chief Executive of NDNA said: "There's still a lack of awareness about T levels, so proposals to combine these into the new Advanced British Standard sixth form qualification is more upheaval in an already confusing landscape for early years employers. People looking to start or build a career in early years need greater clarity and certainty about the qualifications that will allow them to work in this rewarding sector. All too often we hear of employers having to turn away possible staff because the qualification they have been sold does not meet the Government's requirements."
"Rishi Sunak announced that education would be a priority in every spending review which is the right thing to do. However, children's learning and education does not begin at school. Children learn and develop faster in their first five years than at any time in their lives, this is their most important stage of development. Money invested in this time pays dividends in their later education."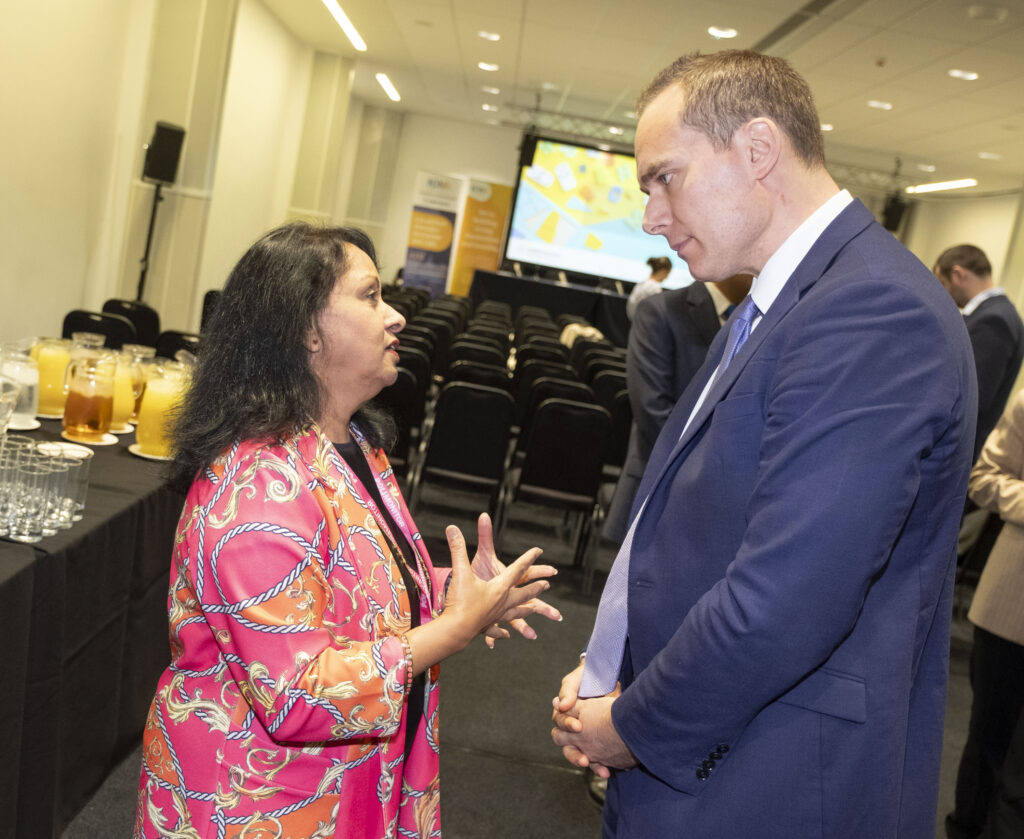 Purnima discussed the workforce crisis with the new minister David Johnston and how investment was needed to be increased to support the childcare expansion.
Childcare and early years policy will be a focus in the run up to the general election. The recent Pulse check by the Early Education and Childcare Coalition on public attitudes found that 42% of the public say that a party's plans for early education and childcare will be important in choosing who to vote for at the next general election.
NDNA's Blueprint for Early Education and Care is the result of bringing together early years experts, economists and organisation representatives to discuss a policy plan that could work for children, families and early years providers. The document lays out NDNA's vision for the sector, highlighting the challenges and solutions to address them.
In an event at the fringe of the conference CEO Purnima Tanuku attended the Nesta panel discussion focussing on the workforce crisis within the sector.
Research by the charity Nesta shows that the early years sector needs an additional 27,500 practitioners to deliver the expansion of free childcare hours to under-3s, announced in the Spring Budget 2023. This represents an increase in demand of 8% and further challenges an over-burdened sector that has lost 3% of the workforce since 2019. Thousands more staff needed in early years sector to meet demand.
Purnima Tanuku OBE, Chief Executive of NDNA said: "This research from Nesta lays bare the full extent of the challenges that nurseries face. Recruitment and retention of staff is our members' top priority: we need the workforce to be growing not shrinking." CEO Purnima Tanuku OBE discussed the workforce crisis with the new minister David Johnston and how investment was needed to be increased to support the childcare expansion.
Similar Articles
Ofsted Complaints Handling – all proposals accepted
The DfE has responded to the Ofsted complaints handling consultation and agreed to implement all…
Read more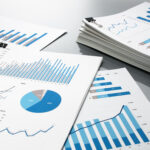 One in five unqualified: Ofsted publishes annual report
In her seventh and final Annual Report as Chief Inspector, Amanda Spielman highlights both the…
Read more