NDNA agrees that it's time to make staff wellbeing a policy
The Anna Freud Centre has today published its findings from a survey about staff wellbeing alongside NDNA's sample well-being policy.

Early years staff working in nurseries or preschools would like their settings to be more open about staff mental health, and to ensure staff wellbeing policies are in place and upheld. While many find their managers supportive, they would like more done to foster staff wellbeing in the workplace, particularly as we continue to face the impact of the pandemic.
Other findings show that:
Nursery staff love their work, and many feel their settings are actively engaging with staff mental health and achieving positive results
However, less than half (47%) were aware of whether their nursery had a mental health and wellbeing policy in place, and where no known policy was reported, staff stress levels were also found to be highest
Nursery staff also said that the pandemic had taken its toll on their mental health, with 50% reporting that they felt unwell as a result of work-related stress during the past year and 66% reporting that the pandemic had impacted their wellbeing and mental health.
NDNA has collaborated with the Anna Freud centre on this project and made its sample policy available for any nurseries to download and use.
Stella Ziolkowski, NDNA's Director of Quality and Training, said: "We welcome this report because nursery practitioners are the lifeblood of the setting and make all the difference to the quality of a child's early learning experiences. The relationships between a child, their key person and parents are absolutely crucial and based on trust and affection.
"It's heartening to read that the majority of nursery practitioners love what they do. This commitment and passion needs to be properly recognised by the Government as looking after very young children can be stressful and challenging although it's clear that this is also a hugely rewarding career.
"Having faced such a tough time over the past 18 months, any additional support for staff and settings is really welcome. We have heard time and again how fears around Covid and the pressures of having rooms and whole nurseries closing and reopening have taken their toll. That's why we were delighted to work with Anna Freud Centre on this project and a much needed resource for the sector.
"We know all about the pressures on the workforce which are made worse as a result of the chronic underfunding of the sector. Nurseries already do so much to recognise and celebrate their staff. This report and toolkit can help them make sure they have the right training and mentoring for staff to progress.
"It's important for settings to have a staff wellbeing policy in place and to support the sector, alongside the publication of this report, we have made our sample policy available for any nurseries to download and use."
Dr Camilla Rosan, Head of Early Years & Prevention at the Anna Freud Centre, said: "It's clear from this new research how much early years staff love their work, but it's also clear that it can at times be emotionally demanding and stressful. Staff wellbeing needs to lie at the heart of nursery settings, so we can best support those who look after young children in the first years of their lives. Those early years are so critical to a child's long term development and happiness. That's why we are delighted today to offer this free, practical resource to all nurseries."
Anna Freud centre
childcare
early years
mental wellbeing
staff wellbeing policy
underfunding
well-being
work-related stress
Similar Articles
Ofsted Complaints Handling – all proposals accepted
The DfE has responded to the Ofsted complaints handling consultation and agreed to implement all…
Read more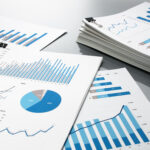 One in five unqualified: Ofsted publishes annual report
In her seventh and final Annual Report as Chief Inspector, Amanda Spielman highlights both the…
Read more