MPs Question Minister on early years funding and ratios
With the cost of living crisis hitting both parents and early years providers , MPs have put questions to Will Quince about the current challenges the sector is facing.
Labour MP for Bedford Mohammed Yasin raised the point during education questions in the House of Commons. He said that childcare costs have gone up because of the current Government not funding the sector correctly, asking if the minister agreed that levelling up meant nothing unless children can access the best start of education and parents can afford childcare.
The Children and Families minister responded by stressing the importance of the issue for the government, saying the Government had "spent in total over £5bn per year on childcare and Early Years, whether that be the two, three and four year old offers, the Universal Credit offer, the Tax Free Childcare offer, or the holiday activities and food programme."
Shadow minister Helen Hayes asked how changing ratios was going to help parents, and why asking parents to pay more for less was an adequate response to the cost of living crisis?
The minister responded by saying that "we [the Government] will consult on changing to the Scotland system", placing the emphasis on flexibility, and reaffirming his commitment to high quality and not compromising on safety.
The shadow minister followed up by asking about the shockingly low take up of the two year old offer. Mr Quince in response mentioned that the Government was concerned and promised to address the issue.
Siobhan Bailey, Conservative Member of Parliament for Stroud, described the policy as a "hot mess" despite the billions of pounds spent over previous governments. She asked the house to confirm that they will consider regulations across the board as well as to look at how to support more childminders to come into the sector.
NDNA's Director of Policy and Communications, Jonathan Broadbery acknowledged the significance of the debate, saying that, "It's important to see MPs getting to grips with these issues that are facing the early years sector and challenging the Government about the funding and workforce crisis.
We work with Parliamentarians across the board to make sure they have the latest information on early years and many of our members have spoken to their local MPs about their challenges as well."
You can watch the whole debate here
England
Helen Hayes
Mohammed Yasin
Siobhan Bailey
Similar Articles
Most Scottish childcare providers getting raw deal from councils
The vast majority of local authorities are paying private providers a smaller proportion of their…
Read more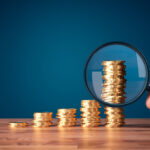 Funding rates 2024-25: Average rate increase lower than wages rise
The Government has announced the funding rates from April 2024-25 and also set out its…
Read more