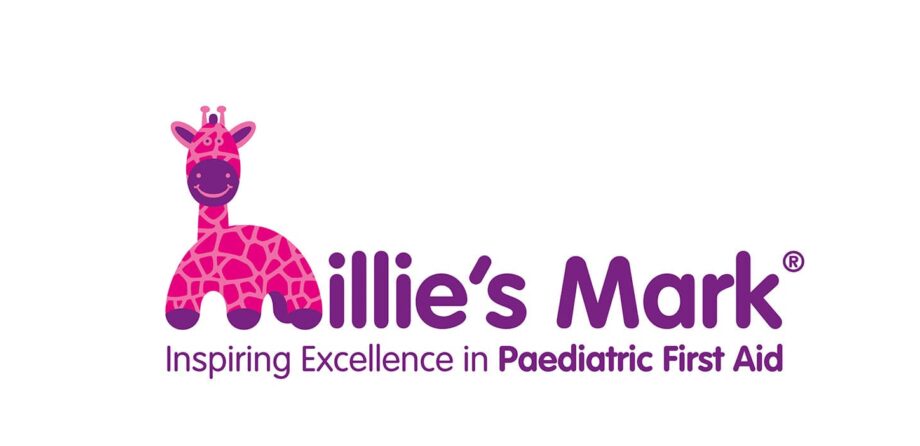 MP visits nursery awarded 1000th Millie's Mark accreditation 
Mary Robinson MP for Cheadle visited the nursery which was awarded the 1000th Millie's Mark in July.
Millie's Mark is the gold standard in paediatric first aid for early years settings across England and Scotland. Since it was launched in 2016, more than 1000 nurseries and other early years settings have now achieved the mark of excellence.
Elm Cottage Nursery on Brookfield Road in Cheadle was the 1000th setting awarded earlier this year. They celebrated with a visit from their local MP Mary Robinson, Dan Thompson from Millie's Trust and Gail Murphy from National Day Nurseries Association (NDNA) which administers Millie's Mark on behalf of Millie's Trust.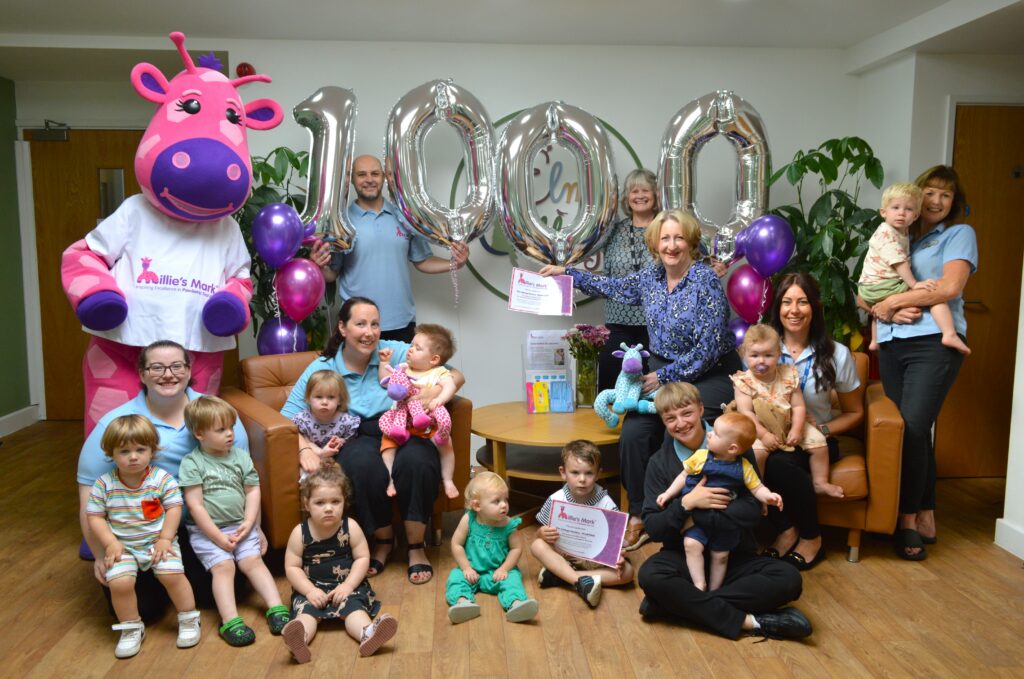 Millie's Mark is owned by Millie's Trust and named after Millie Thompson who died following an incident in a nursery. Millie's father Dan Thompson who set up Millie's Trust with Millie's mum Joanne, said: "We are so very proud that Millie's Mark is celebrating its 1000th award. It's been an honour to see so many childcare settings making the application in our daughter's memory and seeing how childcare settings appreciate how important having 100% staff trained in Paediatric First Aid is.
"Knowing that parents/carers have that piece of mind in these settings is very rewarding. We look forward to seeing more and more applications for Millie's Mark in the future and in more areas of the UK."
Purnima Tanuku OBE, Chief Executive of National Day Nurseries Association (NDNA), said: "Since it's launch, the Millie's Mark panel has given out 1,000 awards which includes settings renewing their accreditation. This is a wonderful achievement.
"Millie's Mark gives peace of mind to parents and staff. We place emphasis on staff training and they need to demonstrate how they will keep their knowledge up to date and act in an emergency.
"We hope Millie's Mark will continue to support children's health and safety in early years settings across the UK, especially once the mark launches very shortly in Wales."
Mary Robinson MP said of her visit: "It is fantastic to see Elm Cottage Nursery in Cheadle receive the 1000th Millie's Mark award, demonstrating their commitment to paediatric first aid training.
"This milestone for Millie's Mark also confirms the commitment of Dan and Joanne to providing essential life-saving training for nurseries across the country, from right here in Cheadle Hulme.
"I know how valuable the Millie's Mark accreditation is to parents when they entrust nurseries to look after their precious children and look forward to seeing hundreds and thousands more awards being given out."
Stephanie Beschizza Nursery Manager of Elm Cottage Nursery Brookfield, Cheadle which hosted the visit was thrilled to be awarded the 1000th accreditation.
Stephanie said: "We are incredibly proud to acquire the Millie's Mark accreditation again.  Having taken part in the pilot in 2016 and being one of the first ten settings in the country to gain this award, we feel privileged to continue to be a part of the success of Millie's Mark.
"We proudly inform families of this accreditation when they visit the setting and it's rewarding to hear how this offers them extra reassurance with regards to the care and safety of their children here at Elm Cottage.
"Our staff are confident in their roles with ensuring they are alert to all safety aspects and minimising risks.  This has been a result of robust in house training and keeping up to date with our PFA. We would encourage all settings to acquire the Millie's Mark accreditation to allow their settings to review their practice and show commitment that all staff are fully trained to deal with emergencies."
Similar Articles
Most Scottish childcare providers getting raw deal from councils
The vast majority of local authorities are paying private providers a smaller proportion of their…
Read more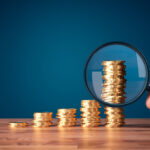 Funding rates 2024-25: Average rate increase lower than wages rise
The Government has announced the funding rates from April 2024-25 and also set out its…
Read more