Ministers confirm year on year funding increases at Spending Review
The Chancellor of the Exchequer, Rishi Sunak, has delivered the Autumn Budget and Spending Review today (27 October).
Children's Minister Will Quince has since confirmed that funding will increase by an additional £160m in 2022-23, £180m in 2023-24 and £170m in 2024-25 for childcare providers.
The key announcements from the Chancellor's speech for early years education and childcare settings were as follows:
£150 million to support training and development for the early years' workforce
New 'business rates improvement relief' – from 2023, every single business will be able to make property improvements and, for 12 months, pay no extra business rates
Next year's planned increase in the multiplier for business rates will be cancelled, and for one year any eligible business will be able to claim a discount on their bills of 50%, up to a maximum of £110,000
Additional £4.7 billion will be available by 2024-25 for the core schools' budget in England
£2.6 billion of capital funding for new school places for children with special educational needs and disabilities
£1.8 billion of additional money for education recovery – in addition to the £1.4 billion announced in June 2021
Schools funding will return to 2010 levels in real terms – an equivalent per pupil funding increase of more than £1,500
£300 million Start for Life offer, with £300 million committed to providing high-quality parenting programmes and tailored services to help with perinatal mental health
Extra £200 million in the Supporting Families programme
Over £200 million a year to continue the holiday activity and food programme.
Announcements also confirmed the increases to the National Living Wage and Minimum Wage rates and business rate discounts for some high street businesses which did not include childcare providers.
Purnima Tanuku OBE, Chief Executive of NDNA, said: "The news that the Government have listened to our calls for greater investment in children's early education and care will be really welcomed by parents and childcare providers. Increasing the hourly rate for providers means more stability for our vital nursery sector and more resources to support children's early learning and development.
"The early years is an absolutely crucial stage of a child's life and research shows that investing early has the greatest impact. The additional funding announced by Ministers will amount to an extra £510 million over the next three years.
"Childcare providers still face challenges ahead as they continue to operate under the pandemic, face rising costs and continue to offer the highest quality care and education. There is more work to be done to address the recruitment challenges the sector faces and the unfair burden of business rates. However, this much-needed investment is a positive start."
England
Budget announcement
business rates improvement relief
Chancellor Rishi Sunak
early education
early years
parenting programmes
perinatal mental health
support training
Similar Articles
Most Scottish childcare providers getting raw deal from councils
The vast majority of local authorities are paying private providers a smaller proportion of their…
Read more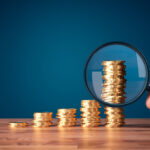 Funding rates 2024-25: Average rate increase lower than wages rise
The Government has announced the funding rates from April 2024-25 and also set out its…
Read more