Minister disputes that the ELC sector is in crisis
A debate in Holyrood initiated by Scottish Conservatives discussed the future of early learning and childcare in Scotland. The Minister for Children and Young People Clare Haughey rejected claims from MSPs that the ELC sector was in crisis.
Ministers discussed funded childcare in light of concerns raised by nurseries on the unfairness of the 1,140 hours roll-out centring around the inequalities of pay between private, voluntary and independent nurseries.
NDNA Scotland met with MSPs before the debate to provide them with briefings about the challenges facing childcare providers across the country: the "crisis" in the early learning and childcare sector attributed to the growth of the local authority sector; the failure of the Scottish Government to address embedded issues such as staffing, childminders leaving the profession and private nursery pay.
Meghan Gallacher, Scottish Conservative and Unionist Party, MSP for Central Scotland, who brought the debate to the Scottish Parliament, implored the minister to "commit today to fix the funding model?"
"We all agree in the principle of 1140, something that is universally accepted across all political parties. But will you agree to fix the rates system for the PVI sector today?"
In her final remarks in the debate, Clare Haughey responded to the MSP for Central Scotland saying: "I don't accept the premise that ELC is failing or that it is in crisis."
Fulton MacGregor, MSP for Coatbridge and Chryston, stated: "it feels as if there is a bit of a standoff – the LA nurseries are really moving forward with pay – but the system which is in place is leaving the PVI sector behind." He continued to ask the Minister to take another look at the funding forumula.
Scottish Liberal Democrat MSP for North East Fife, Willie Rennie, proclaimed his support for the policy saying: "The 1140 hours is a great thing – best start in life for young people" – but "there is a real problem with a disparity of pay levels between private and voluntary sector and the public sector – and it's built in."
"We've got a whole host of examples of people who are doing the same job who are paid dramatically different rates of pay. It's no wonder we've got quite a significant movement of staff away from the private sector."
He also asked the Minister: "Why should parents pay for the inability of the state to pay for the staff properly. The minister has got to accept that we've got a problem and we need to try and fix it"
Following the debate, the NDNA Scotland team will be meeting up again with MSPs to discuss the next steps in supporting providers to deliver high quality ELC.
Scotland
1140 hours
Clare Haughey
ELC
Fulton MacGregor
Meghan Gallacher
Pay disparity
Willie Rennie
Similar Articles
Ofsted Complaints Handling – all proposals accepted
The DfE has responded to the Ofsted complaints handling consultation and agreed to implement all…
Read more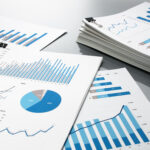 One in five unqualified: Ofsted publishes annual report
In her seventh and final Annual Report as Chief Inspector, Amanda Spielman highlights both the…
Read more